 News
Bisect Weekly Wrap Up – Cherry Blossoms, Cosmetics, & More
As time passes by, more and more exciting news comes to light! Today we look back over the past week at patch releases,
guides,
and lunar client cosmetics that are an absolute must-try.
Minecraft 1.19.4 Release Candidate 2
https://twitter.com/slicedlime/status/1633873240266244115
With all the hype surrounding
Minecraft 1.20,
it is easy to forget 1.19.4 is just around the corner! This is also the last chance to give it a try before it goes live. Hopefully, its release means Minecraft 1.20 will soon arrive!
How to Find Cherry Blossoms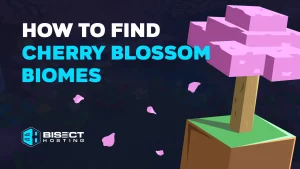 Back over at BisectHosting, another guide has been shared. This time
how to find cherry blossom biomes
in the aptly named Trails & Tales Update. It may not be easy, but with persistence, you will get there!
MCC 29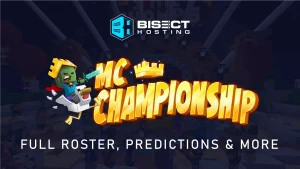 Season three is upon us with ten inspiring teams! Check out
our coverage
and let us know which you think will be the first champions of season three. Here is hoping Sapnap or HBomb break the tie for most victories!
Top 10 Must-Have Lunar Client Cosmetics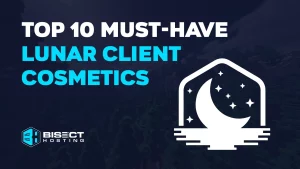 BisectHosting is proudly partnered with
Lunar Client,
a custom Minecraft client that has it all, including cosmetics. And to celebrate, we found our top ten favorite cosmetics that are absolute must-haves. Perhaps you will love them as well?
Reddit Recap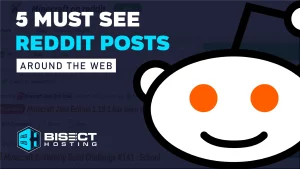 Our monthly recap of /r/Minecraft posts continued into March with the
top posts of February!
They are five you don't want to miss, including cosplay of Minecraft's most important rule. Don't mine straight down!
Bisect Weekly Wrap Up – Cherry Blossoms, Cosmetics, & More
Another week ends, but that means another begins! What will next week have in store? Maybe a release date for trails & Tales alongside Minecraft 1.19.4? Until Next Time, BisectHosting =)

---
Looking to create your own gaming server? It only takes a few minutes.
You Might Also Like
---
Join our Discord!
---
20,000+ Members & Growing!
Join our
DISCORD
Start your Game server
Looking to create your own gaming server? It only takes a few minutes.
What do you think?
0 Responses
It's Okay
Perfect
Loved it!