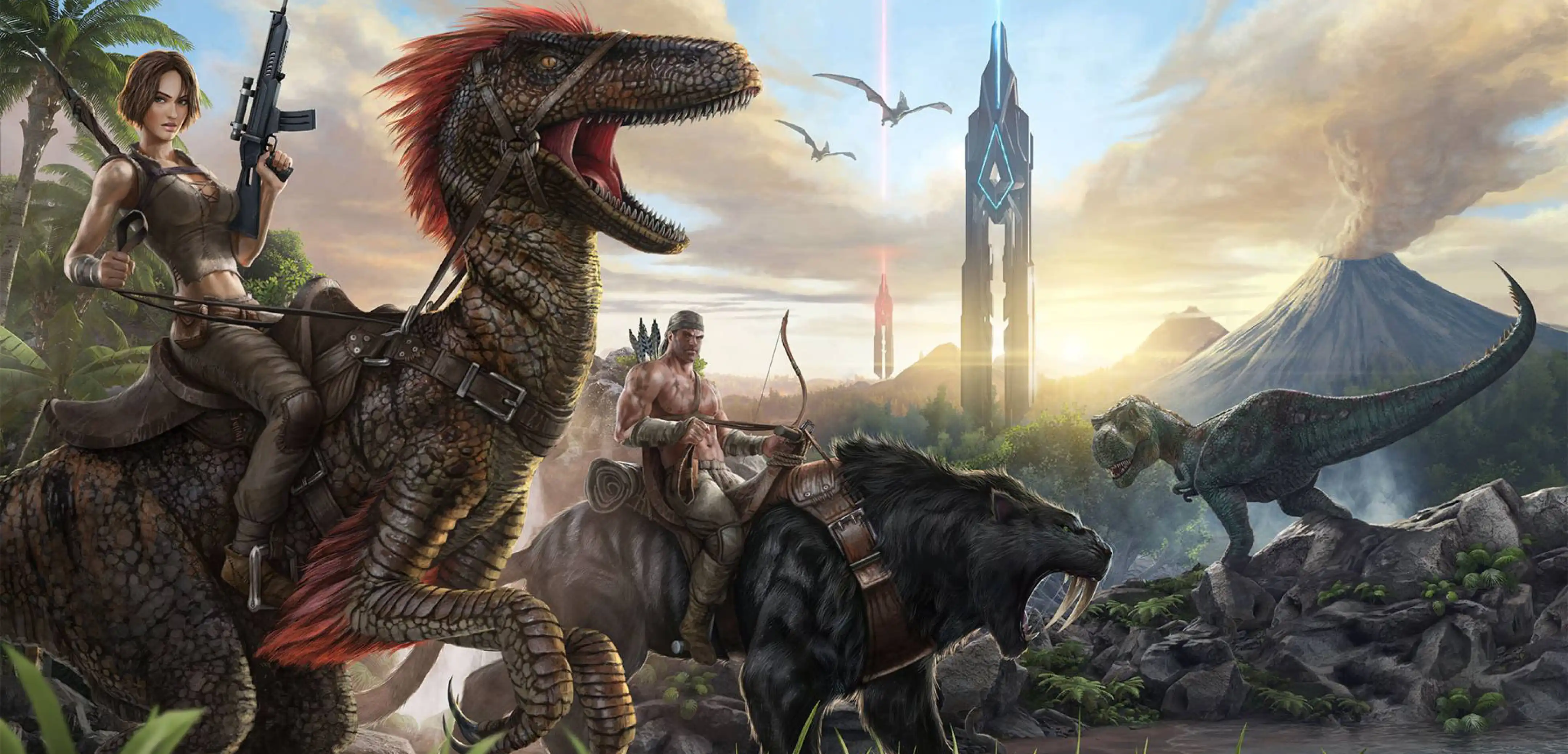 Ark Survival Evolved
ARK Summer Bash 2023: Expected Start Date, Content, and More
Summer is here, and ARK presents its players with another Summer Bash this year. It comes with limited-time benefits like XP boosts, unique items, and different-colored creatures. With that, let's take a deep dive into the ARK Summer Bash 2023.
ARK Summer EVO Event (ARK Summer Bash 2023)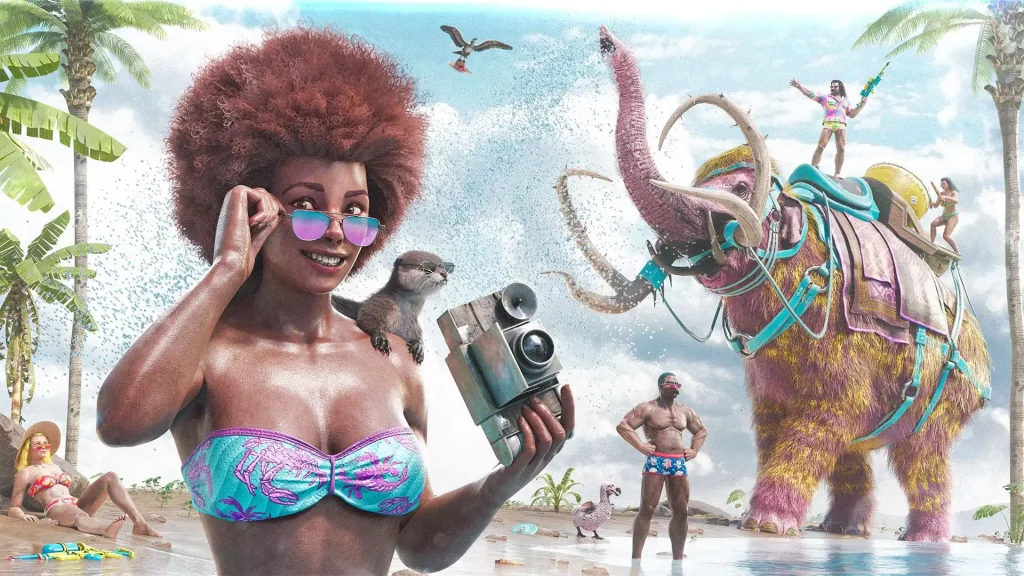 First, take a trip down memory lane to see what the previous ARK Summer Bash events had in store for players. For instance, ARK Summer Bash
started
in 2019 and has been a part of the game's list of events every year. The first instance had boosted
XP rates
, along with
skins
and
event-colored creature spawns
. In 2020, ARK introduced
additional colors
to creature spawns in the event's
second iteration
. Plus, the developing studio added summer-themed items and Chibi-pets while the event was active. For the
third
ARK Summer Bash, Studio Wildcard added
extra summer-themed skins
. This event also brought the
XP boosts
to other servers, particularly the ARKpocalypse, Conquest, and Small Tribe Servers. As for
last year's
Summer EVO event, it comes with
more colors
for dinosaur spawns. Additionally, the XP boosts, skins, emotes, and Chibi-Pets released from previous instances return.
Release Date and Duration
The
announcement
for the Summer Bash 2023 states that the event started on June 30. It lasts for 24 days, meaning it'll end on July 24. This period lines up with previous ARK summer events, which you can find below for comparison:
Summer Bash 2019: July 2, 2019, to July 19, 2019
Summer Bash 2020: June 25, 2020, to July 21, 2020
Summer Bash 2021: June 30, 2021, to July 21, 2021
Summer Bash 2022: June 1, 2022, to July 26, 2022
Event Content
For this year, the XP bonuses and event-themed content from the previous years to return. Here's a quick rundown of the perks,
items
, and creatures available during the Summer EVO 2023 event:
XP Boosts
Official Servers: 3x XP, Harvesting, Taming, and Breeding (imprint, maturation, hatch/gestation), 0.5x Mating Interval, 1.5x Hexagon Bonus
Small Tribes Servers: 4.5x XP, Harvesting, Taming, and 4x Breeding (imprint, maturation, hatch/gestation), 0.5x Mating Interval, 1.5x Hexagon Bonus
Items
Event-Colored Creature Spawns
Dino Dark Blue
Red
White
Dino Light Blue
Dark Red
Blue
Light Grey
Cream
Cammo
Orange
MediumTeal
DarkBlue
LemonLime
Peach
Coral
Skins
Alpha Raptor Swim Bottom Skin
Alpha Raptor Swin Top Skin
Angler Hat Skin
Bulbdog-Print Shirt Skin
Cool Noglin-Print Shirt Skin
Crab Fest Swim Bottom Skin
Crab Fest Swim Top Skin
Dino Uncle Sam Hat Skin
Eel Swim Bottom Skin
Eel Swim Top Skin
Fireworks Flaregun Skin
Fireworks Rocket Launcher Skin
Fish Bite Swim Bottom Skim
Fish Bite Swim Top Skin
Floaty Swim Bottom Skin
Floaty Swim Top Skin
Floppy Straw Summer Hat Skin
Floral Swim Bottom Skin
Floral Swim Top Skin
Flying Disc Skin
Gasbags-Print Shirt Skin
Giga Poop Swim Bottom Skin
Giga Poop Swim Top Skin
Grilling Spatula Skin
Hoversail-Print Shirt Skin
Ice Pop-Print Shirt Skin
Ichthy Isles Swim Bottom Skin
Ichthy Isles Swim Top Skin
Inflatable Rex Costume Skin
Jellyfish Swim Bottom Skin
Jellyfish Swim Top Skin
Retro Sunglasses Skin
Sea Life-Print Shirt Skin
Shadowmane Fishing-Print Shirt Skin
Sunglasses Skin
T-Rex Swim Bottom Skin
T-Rex Swim Top Skin
Torch Sparkler Skin
Uncle Sam Hat Skin
Water Soaker Skin
Emotes
Air Drums Emote
Air Guitar Emote
Archer Flex Emote
Backflip Emote
Bicep Smooch Emote
Hula Dance Emote
Mosh Pit Emote
Chibi-Pets
Chibi-Deal With It Dodo
Chibi-Straw Hat Otter
How Do You Activate the ARK: Survival Evolved Summer Event on Your Server?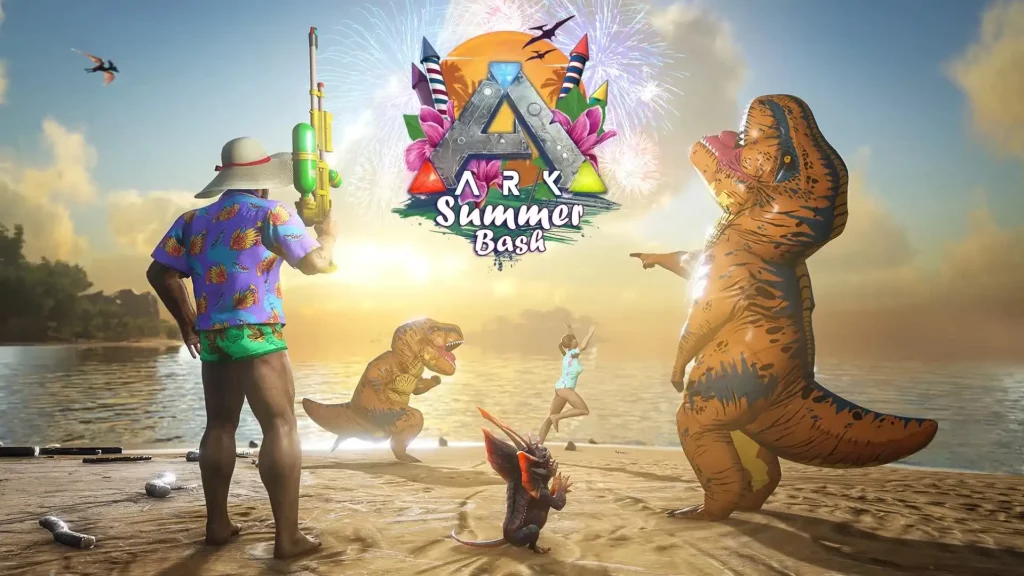 Players on unofficial servers can activate the ARK Summer Bash event by entering the following console parameter:
-activeevent=Summer
. Note that the special bonuses and items activated by manually triggering this event may not coincide with the summer event initiated on official servers.

Get Started with a
Ark Survival Evolved
Server
---
Looking to create your own gaming server? It only takes a few minutes.
You Might Also Like
---
Join our Discord!
---
20,000+ Members & Growing!
Join our
DISCORD
Start your Ark Survival Evolved server
Looking to create your own gaming server? It only takes a few minutes.
What do you think?
6 Responses
It's Okay
Perfect
Loved it!