 News
A Happy Holidays from BisectHosting to You
On this very festive day, we thought it would be a swell time to say, thank you. To the clients who support our services past and present, the few who read along with my silly blogs, and even those just stopping by. Thank you alongside a very Happy Holidays from all of us at BisectHosting to you.
However, it is not a blog unless I ramble on! In celebration of the season, the BisectHosting graphics team brought our staff together to record a very special holiday video. The one seen above, in fact! We hope it was able to put a few cubed faces to our amazing staff, and of course, to say Happy Holidays once more.
Behind the Scenes with the Bisect Team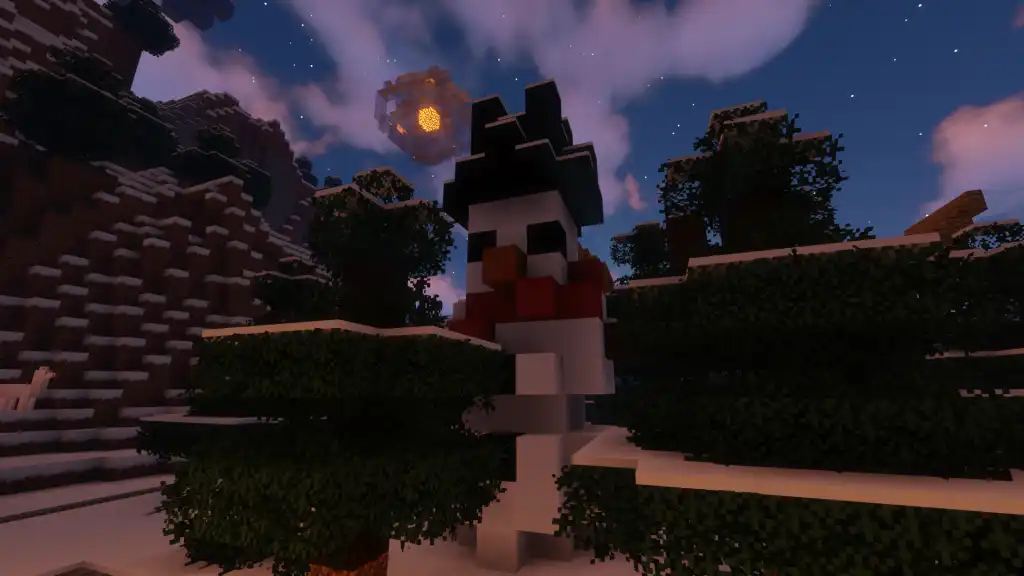 Thanks to the lead designer Luke providing me with some insider scoops, I now have quite a few holiday tales to share! Our very festive map was put together in just two days by the Lead Designer Luke, Partner Manager CJ, and the daughter of our Customer Service Manager Jennifer. If I had a say, speed builders would have been under their names as well!
Additionally, you may have noticed the humorous photos of a real person spread throughout the map. That is the co-founder Max making his appearance in spirit as he was not otherwise able to attended. This left us with the other co-owner Andrew who abused his admin powers within seconds of being on the server.
And last but not least, there were also some easter eggs, or perhaps chicken eggs in this case, hidden in the video. Did you happen to notice them? Each graphics team member was holding one. I attempted to learn the meaning behind these mysterious eggs, but they insisted there was none. I now fear the existence of an egg or eggnog-related cult within the company.
A Festive Farewell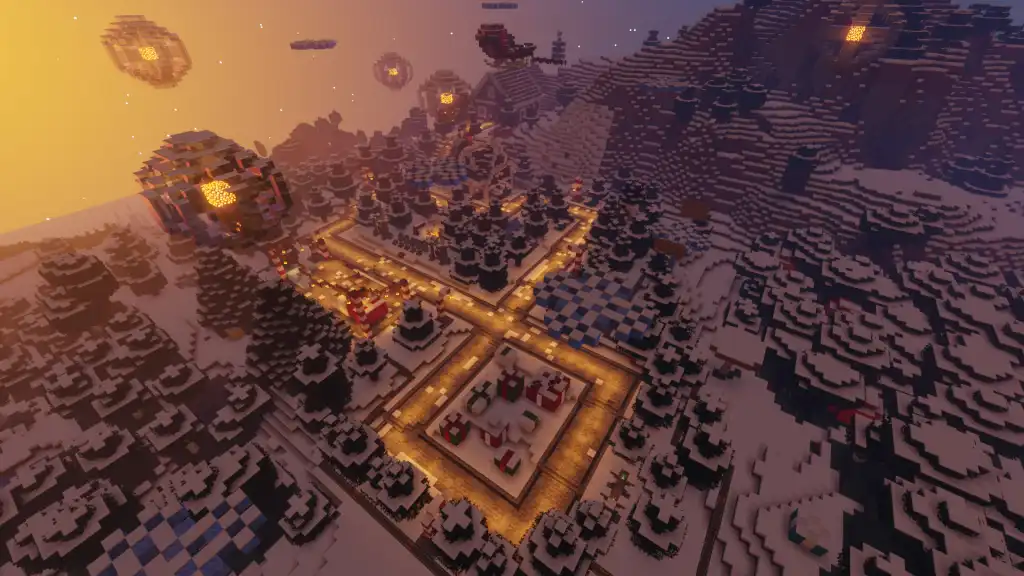 With one final thank you and Happy Holidays, we look towards the new year excited for all it may bring. I hope our behind-the-scenes adventure was able to provide a little extra cheer!
But wait. What is that? There appears to be one last gift left to unwrap! The first ten people to use discount code "2021PRESENT" on a new Premium 6GB Minecraft server plan will receive a month free in addition to their initial purchase.
Until Next Time,
BisectHosting =)
Looking for a Minecraft server for the holidays? We here at BisectHosting offer affordable options for just that! Your Minecraft server is only a few steps away.
---
Looking to create your own gaming server? It only takes a few minutes.
You Might Also Like
---
Join our Discord!
---
20,000+ Members & Growing!
Join our
DISCORD
Start your Game server
Looking to create your own gaming server? It only takes a few minutes.
What do you think?
0 Responses
It's Okay
Perfect
Loved it!