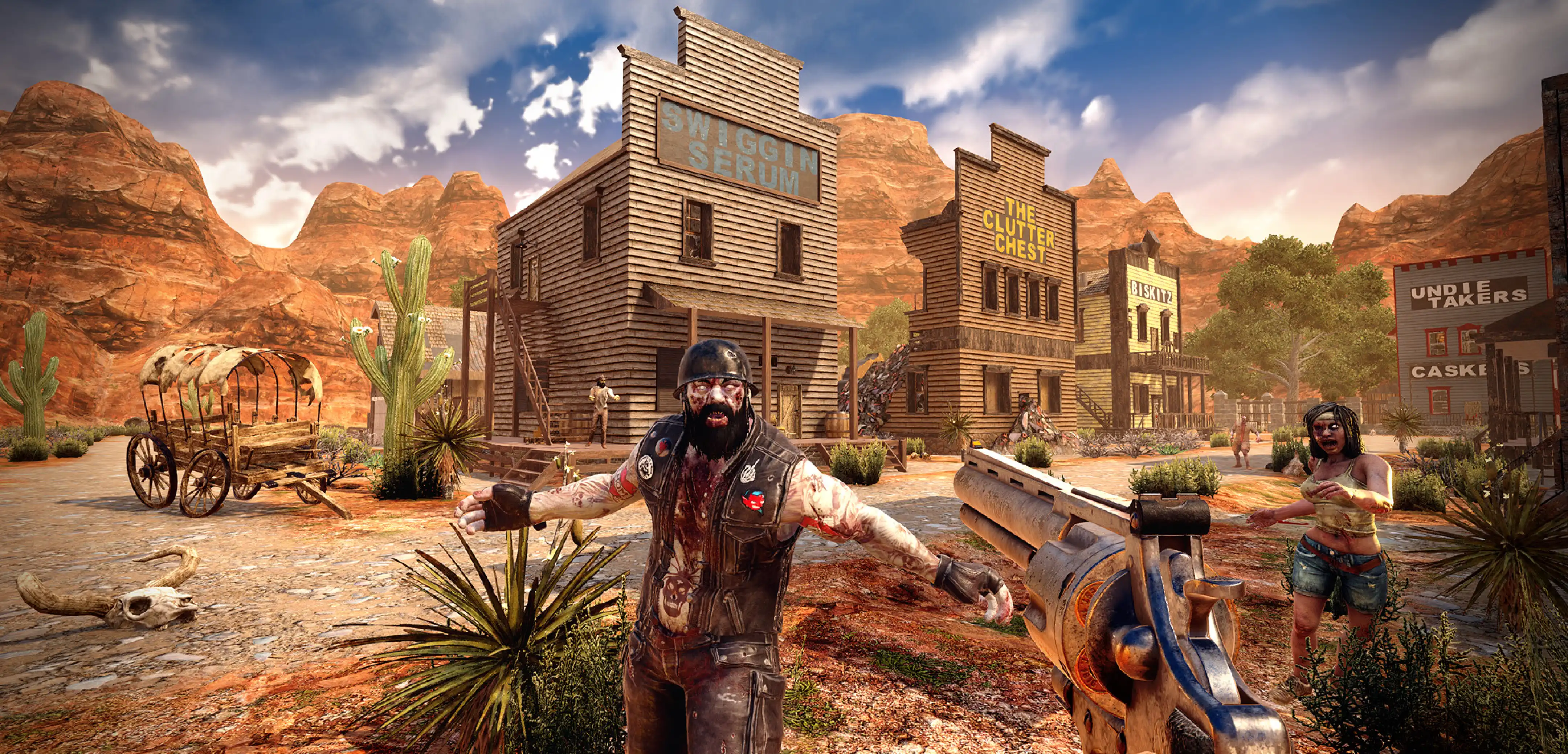 7 Days to Die
How to Get the Crucible in 7 Days to Die
The Crucible in 7 Days to Die is one of the three tools for the Forge, accompanying the Anvil and Advanced Bellows. With this tool attached, you can unlock and make additional items from the Forge, including a material used to craft powerful arrows and bolts. With that, here's everything the Crucible offers and how to get it in 7 Days to Die.
How to Get the Crucible in 7 Days to Die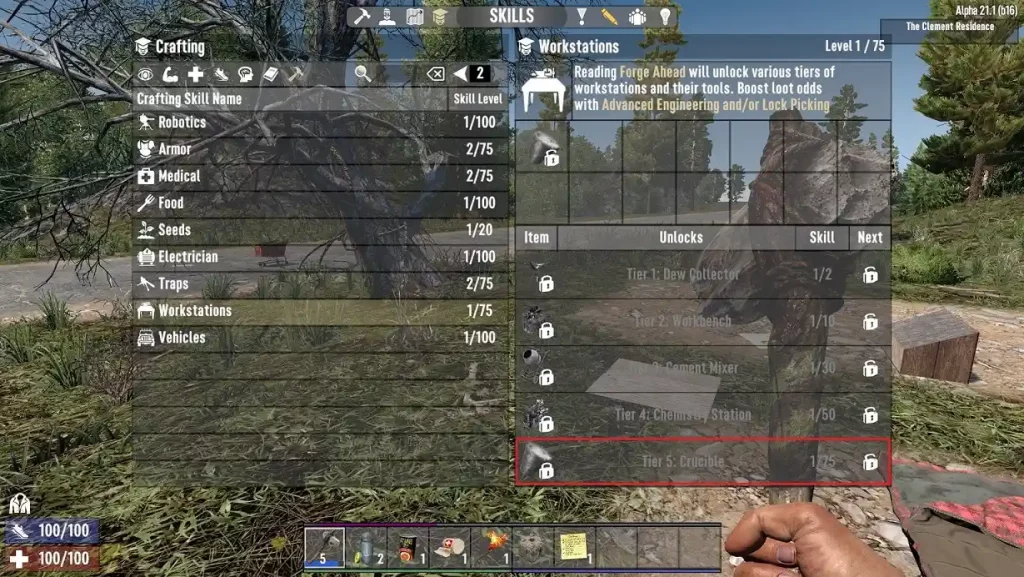 At the time of writing, there are two main methods of acquiring the Crucible in this zombie-survival title –
crafting
and
buying.
Remember, each method has its unique pros and cons.
Crafting the Crucible
Craft the Crucible from the Workbench using the following ingredients:
100x Forged Iron
20x Mechanical Parts
1,200x Small Stone
20x Oil
900x Clay Soil
Additionally, you must find and read the
Forge Ahead
crafting skill magazine
75 times
to unlock the Crucible recipe. Note that this mechanic comes with the
Alpha 21 update
. Gathering the ingredients to craft the Crucible can be time-consuming. Thankfully, these materials aren't significantly rare. But you may still have to go through points-of-interests heavily populated with undead hordes to collect these items.
Buying the Crucible
You can purchase a Crucible from a
trader
upon reaching
Level 3
for the
Better Barter
Influence Perk. It also costs about
7,000 Dukes
to buy. However, traders are more difficult to find in Alpha 21 than before. In particular, you'll typically find a trader outside of every city or town. Now,
trader stops
are located all over Navezgane. Additionally, it's
not a guarantee
that a Crucible will show up as one of the Trader's wares.
Crucible Crafting Recipes
Note that the following items can be crafted from the Forge with a connected Crucible.
Bulletproof Glass: 137x Crushed Sand, 12x Small Stone, 50x Lead, 25x Iron, and 25x Clay
Forged Steel: 31x Iron and 15x Soil
Steel Arrowhead: 5x Iron and 1x Soil (requires the Advanced Engineering Craftsmanship Perk)
---
Looking to create your own gaming server? It only takes a few minutes.
You Might Also Like
---
Join our Discord!
---
20,000+ Members & Growing!
Join our
DISCORD
Start your 7 Days to Die server
Looking to create your own gaming server? It only takes a few minutes.
What do you think?
0 Responses
It's Okay
Perfect
Loved it!