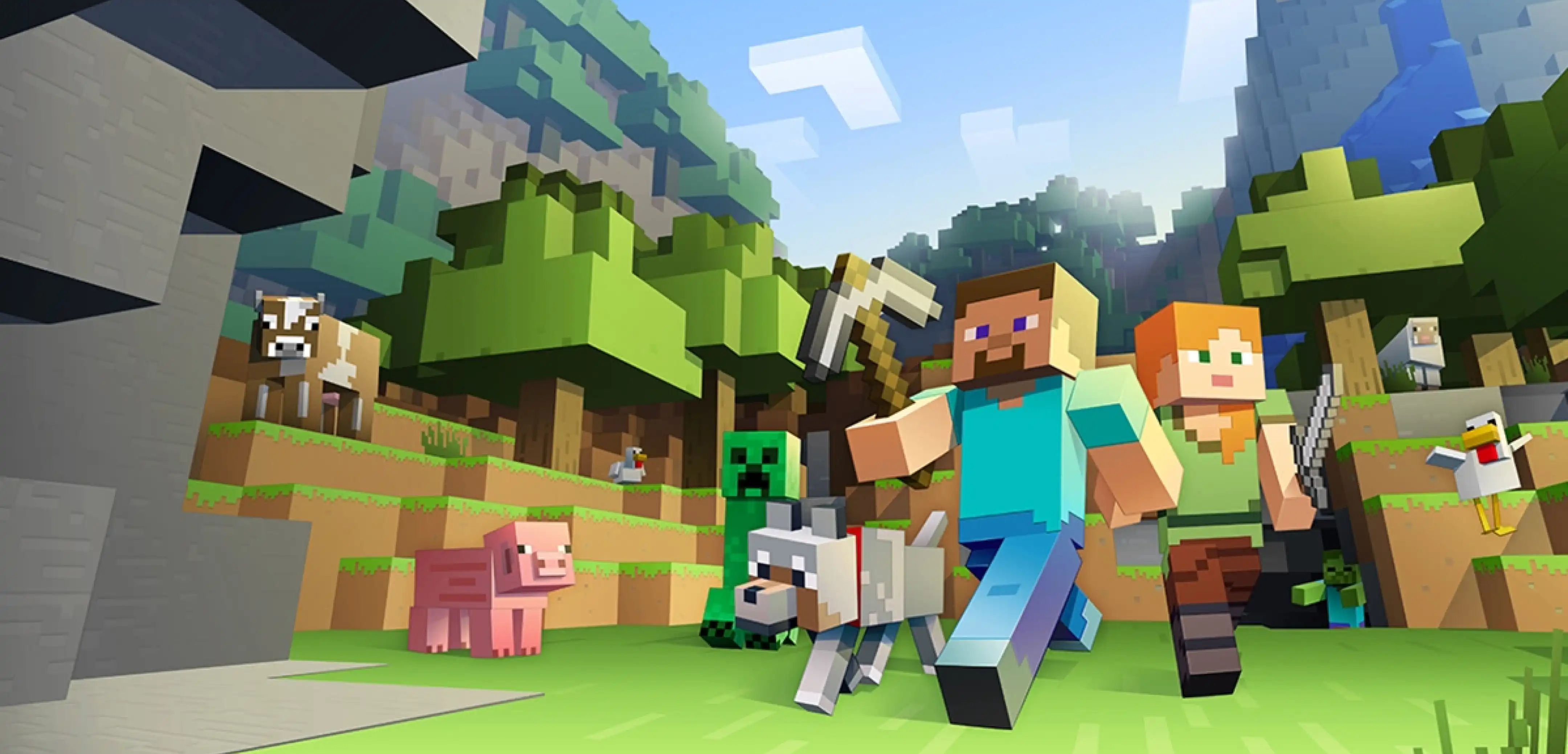 Minecraft
5 Officially Licensed Minecraft Snacks
As Minecraft continues along, some rather exciting partnerships have come and gone, including everything from
high-quality figures of Steve
to a Borderlands cameo in-game. Today we explore five such partnerships, but this time one's you can eat! Here are five officially licensed Minecraft snacks, most of which still available today.
Creeper Crunch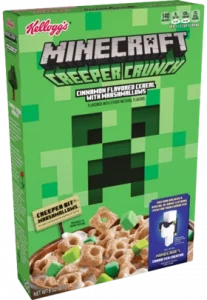 Found lurking in cereal isles across the USA and Canada is an explosive treat that goes great with a bucket of milk. Minecraft Creeper crunch, in partnership with Kellogg's, offers a cinnamon flavor across its multigrain bits, complete with square-shaped creeper marshmallows. We even have
our very own review here
for those interested in our thoughts on the taste!
Ice Cream
https://twitter.com/minecraft/status/1569702570293174272
The newest addition to Mojang's lineup of officially licensed Minecraft snacks is four different flavors of Ice cream in partnership with Nicks! Fans can pick from
Enchanted Apple Pie,
Cake Block, Emerald Mint, and Peanut Chocolate Glowdust, but
only online.
Hopefully it will continue to expand so others can give it a try!
Pringles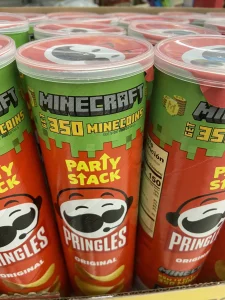 Mojang's partnership with Pringles didn't give players any new flavors, but the cans had Minecraft décor and free Minecoins for the bedrock store! Of all the partnerships, it is often the most looked over, especially by
Java Edition
players who had no use for the coins at all.
Rice Krispies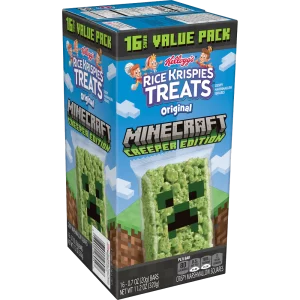 Second in Mojang's Kellogg's lineup is another explosive Minecraft snack! This time it's the signature
Rice Krispies Treats
in a creeper shade of green. The flavor remains the same, but with Rice Krispie Squares, there is nothing much to change.
Cheez-Its
https://twitter.com/cheezit/status/1559932246181683200
Last but not least was a rather unexpected partnership between Mojang, Kellogg's, Walmart, and the
content creator Ranboo.
The Cheez-its were their regular flavor but came in a Minecraft-themed box signed by Ranboo and were sold exclusively from Walmart. The rush to get this limited product was massive, and many were left empty-handed.
5 Officially Licensed Minecraft Snacks
Mojang seems to be dabbling more and more into food products as of late! Perhaps we will soon have golden apple snacks or
real chorus fruit
to eat. However, we leave the question to you. What Minecraft snack do you hope to try? Until Next Time, BisectHosting =)
---
Looking to create your own gaming server? It only takes a few minutes.
You Might Also Like
---
Join our Discord!
---
20,000+ Members & Growing!
Join our
DISCORD
Start your Minecraft server
Looking to create your own gaming server? It only takes a few minutes.
What do you think?
0 Responses
It's Okay
Perfect
Loved it!