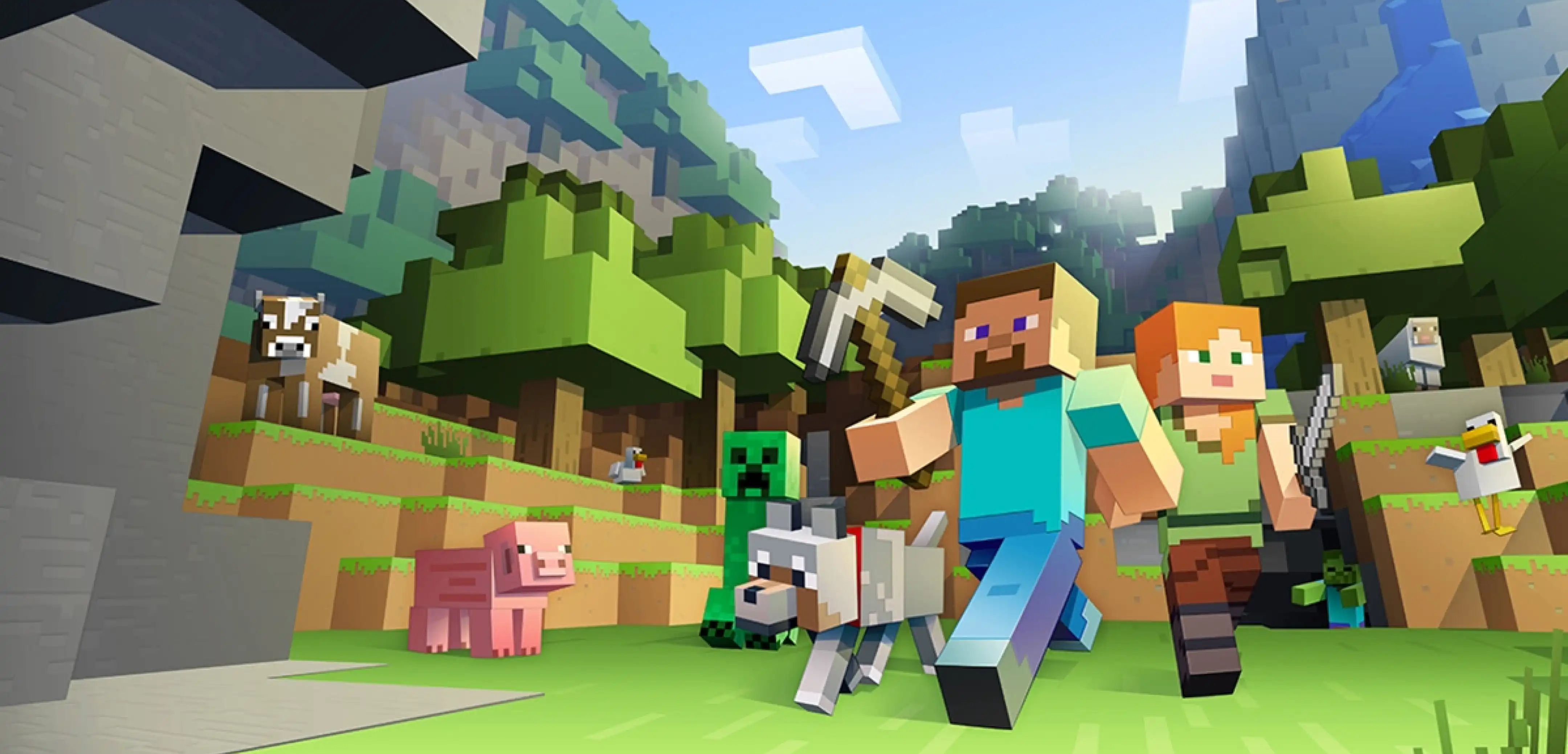 Minecraft
5 Minecraft Build Ideas Perfect for Spring
Spring is in the air alongside a little too much pollen, but it is well worth the beauty of nature during a time of life's renewal. Leaves an ever so bright green, flowers in bloom, and the gentle sound of spring showers. Today we explore 5 Minecraft Build Ideas Perfect for Spring that will bring new life to your server.
One of spring's most famous sights is the blooming of cherry blossoms, yet just as quickly as they arrive, the blossoms fade into summertime. But what if that moment could be frozen forever? Herbivorous Dragon shows us just that in their Cherry Blossom Tree and Koi Fish Pond build guide.
To relaxing music, follow along block by block as ponds and trees are made that will make any anime fan stop and be amazed.
Next on our list is a staple of spring, a garden of flowers and trees! Angelbee provides easy-to-follow commentary alongside tips and tricks for making gardens. Some I was even surprised to see! Little did I expect to learn how to make peach trees in vanilla Minecraft.
Following the guide or inspiring builds of your own, "How To Build an Aesthetic Flower Garden in Minecraft" is well worth the watch for builders looking to make nature in Minecraft as genuine as it can be.
Parks do not need to be massive or wholly covered in trees. Sometimes the most peaceful parks are those small pieces of nature found in cities during the spring—the slight reprise from concrete jungles or a small park between homes like in the video. In either case, Foxel shows how to make an easy park of our own that does not lack for beauty.
Out in the forest, and just past the fairy fields, waits a manor covered by flowers. Those looking to embrace spring need not look further, for the flower manor combines the beauty of nature with a functioning base to call home.
Taking full advantage of blocks added in caves and cliffs, it truly captures the wonder and mystery of a tucked-away manor out in the wilderness. And such a feat is not possible without Katzil's expert use of blocks throughout the build!
Last is not a single build, but instead over thirty "hacks" to enhance and make each of the previous builds better. From barbecues to hanging potted plants, BBlocks shows us how to use entirely unrelated blocks to create unexpected everyday items in vanilla Minecraft. Some I could hardly believe!
Even if spring is not your thing, this video shows far too many tips and tricks to pass up!
5 Minecraft Build Ideas Perfect for Spring
Like the quickly passing beauty of spring, our list today has reached its end. May your flowers blossom and trees thrive, for spring can last forever in Minecraft if each of us tries!
Until Next Time,
BisectHosting =)
Looking to build with friends and family?
We here at BisectHosting offer affordable options for just that! Your Minecraft server is only a few steps away.
---
Looking to create your own gaming server? It only takes a few minutes.
You Might Also Like
---
Join our Discord!
---
20,000+ Members & Growing!
Join our
DISCORD
Start your Minecraft server
Looking to create your own gaming server? It only takes a few minutes.
What do you think?
0 Responses
It's Okay
Perfect
Loved it!