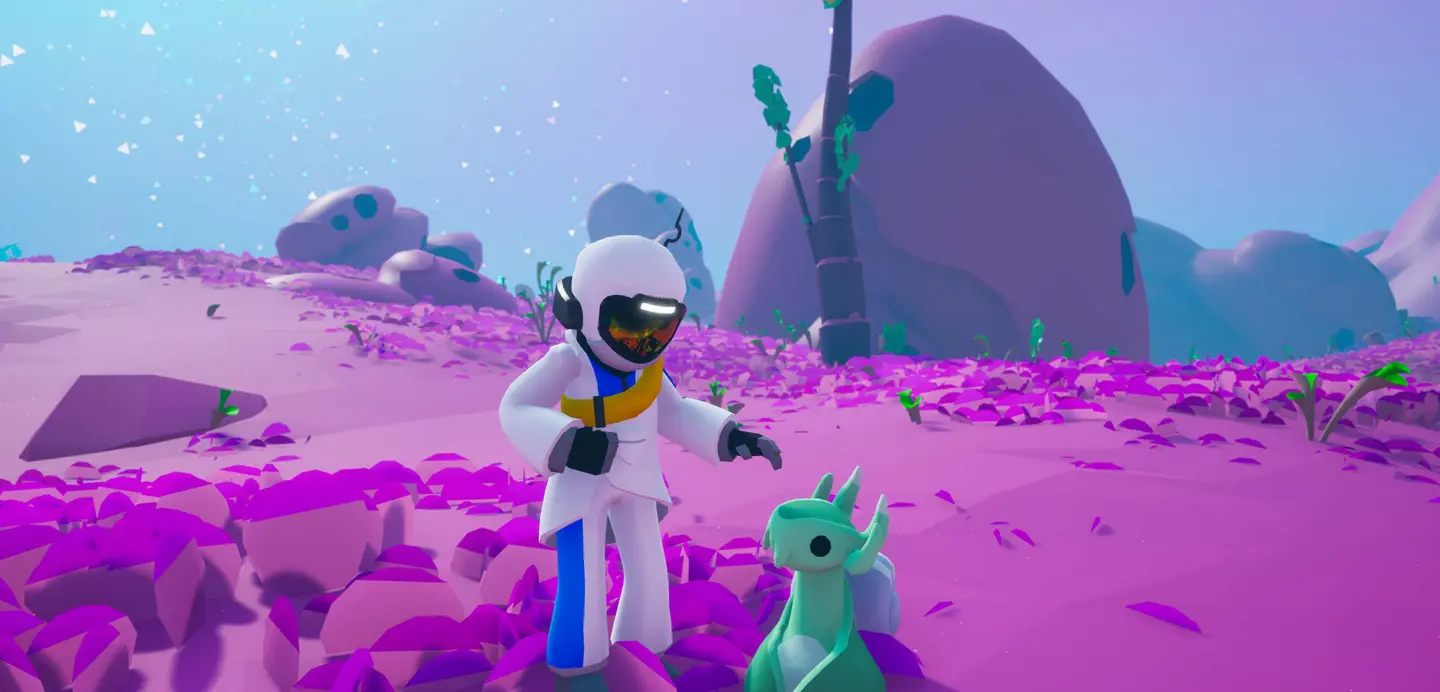 Astroneer
Astroneer Leveling Block Guide
(Estimated Read Time: 3 minutes)
Gathering resources with the Terrain tool in Astroneer can leave uneven ground, making it unfit for placing items and structures. Thankfully, the Astroneer Leveling Block exists to remedy this concern. If you're having trouble using this utility item, keep reading!
Crafting the Leveling Block in Astroneer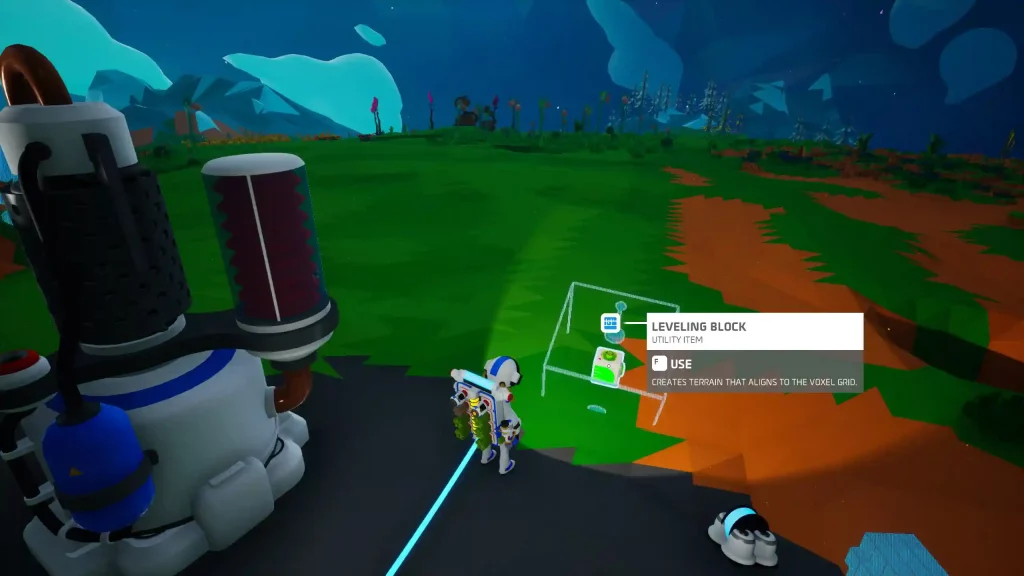 Introduced in
Update 1.10.9
as an exclusive item in Creative Mode and introduced in Adventure Mode in
Update 1.20.265
, players must craft the Astroneer Leveling Block before they can use it. Thankfully, you only need
1x Soil
using the
Backpack Printer
to craft this utility item.
How to Use the Leveling Block in Astroneer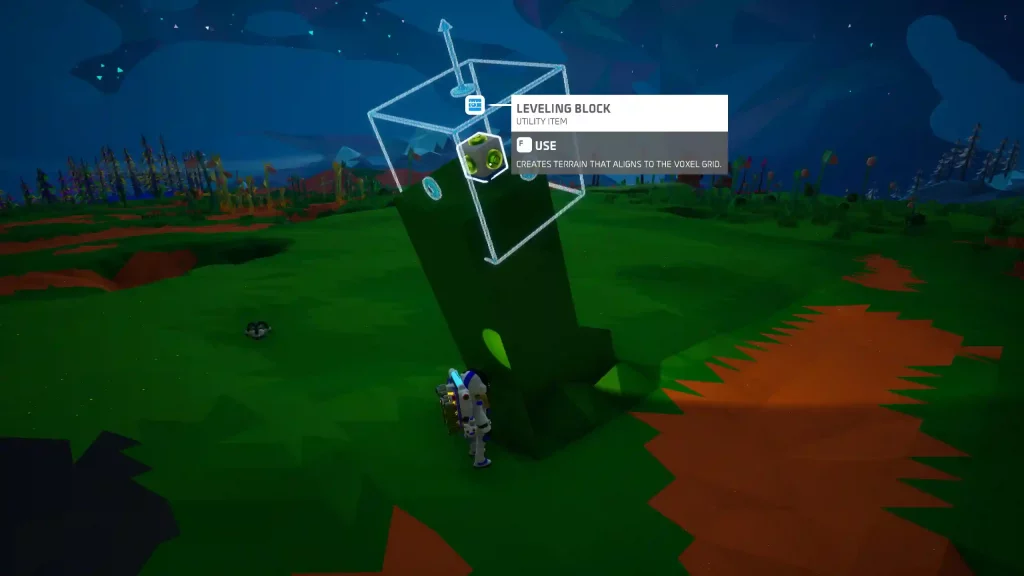 Like the
Oxygen Filter
and other items in Astroneer, proper usage of the Leveling Block is vital to take advantage of it fully. As mentioned earlier, use the Leveling Block to create uniformly even surfaces on the ground. The leveled surface
aligns
with the planet's voxel grid, and the results have no bumps or ridges. After crafting the Leveling Block, place it on a particular area you want to be leveled. Next, press the
Use key
(the "F" key by default for PC users). The block should animate, flattening the ground underneath it. Note: Hover the cursor above the Leveling Block before pressing the Use key to preview the leveled area. Players can only use the Leveling Block up to
10 times
in Adventure Mode. However, this utility item has an unlimited number of uses in Creative Mode. Also, the area to be leveled by the block will start at a 60-degree angle. Players can set the angle of the resulting even surface to 45 or 90 degrees for a practical finish. However, this can be quite challenging since the block aligns with the planet's voxel grid, and there's no way to rotate it manually at the time of writing. Tip: Pair a Leveling Block with a Narrow Mod to expand the flattened surface. Craft a Narrow Mod from the Backpack Printer using 1x Zinc (made from refining 1x Sphalerite from the Smelting Furnace).
---
Looking to create your own gaming server? It only takes a few minutes.
You Might Also Like
---
Join our Discord!
---
20,000+ Members & Growing!
Join our
DISCORD
Start your Astroneer server
Looking to create your own gaming server? It only takes a few minutes.
What do you think?
1 Response
It's Okay
Perfect
Loved it!