OceanBlock Server Hosting
What treasures lie beneath the ocean? Unearth the secrets from the deep sea with the OceanBlock modpack. Over 550 tasks await you, leaving you with hours of seemingly endless gameplay. Enjoy this never-ending hunt for treasures hidden underneath boundless oceans.
ABOUT OceanBlock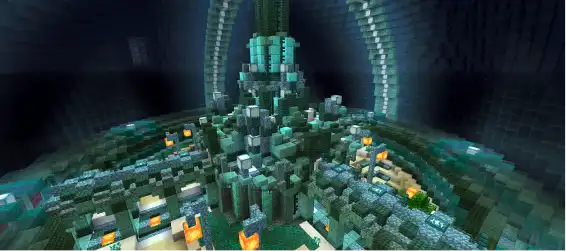 An Endless Hunt for Treasure
Dive into the water in search of hidden treasures. Otherwise, swim to find rafts filled with loot waiting for you to collect. What could be waiting for you on your next excursion?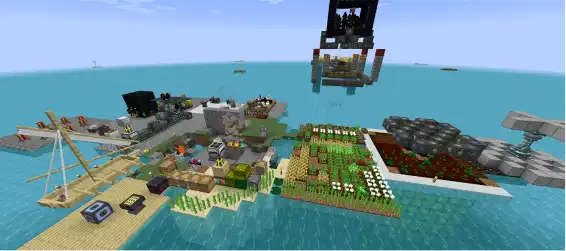 Never Feel Lost
Despite the seemingly endless expanse of water in OceanBlock, the modpack won't let you feel lost. From the beginning, it guides you through the island and world creation processes. Then, progress through the game using in-game guides that are always readily available.
How To Create A OceanBlock Minecraft Server
Purchase A Server
Get started with a BisectHosting server. Using our Minecraft selector, we will automatically setup your server with OceanBlock pre-installed.
Enjoy Your Server
It really is that easy! Ever want to change modpacks? Simply pick one from our Jar Menu with over 2500+ modpacks!
AUTOMATIC INSTALLATION FOR MODS AND MODPACKS
With us, modding is made simple as you can install hundreds of mods in just a few clicks. We take the tedium out of sprucing up your game with all the latest mods and modpacks.