MineColonies Official 1.19.2 Server Hosting
Why stop building one Minecraft building when you can develop a thriving town? MineColonies Official 1.19.2 offers that experience and more! Explore, complete quests, and encounter various mobs in this modpack that'll teach players how to survive and prosper.
ABOUT MineColonies Official 1.19.2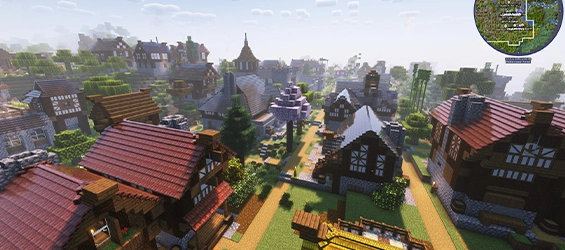 NPC Workers Help Run Your Colony
Build the Minecraft town of your dreams! Delegate responsibilities among NPC workers, such as farmers, fishers, and miners. Defend your village, colony, or kingdom from hostile intruders using archers, knights, and druids.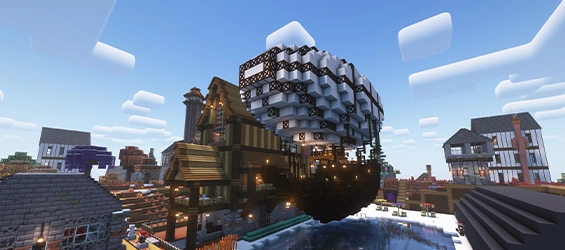 Employ Various Systems
Different systems are available to ensure your town runs smoothly and stays protected. For instance, use the Research system to develop various colony upgrades. A raid system also exists, wherein hostile forces will try and plunder your town's resources.
How To Create A MineColonies Official 1.19.2 Minecraft Server
Purchase A Server
Get started with a BisectHosting server. Using our Minecraft selector, we will automatically setup your server with MineColonies Official 1.19.2 pre-installed.
Enjoy Your Server
It really is that easy! Ever want to change modpacks? Simply pick one from our Jar Menu with over 2500+ modpacks!
AUTOMATIC INSTALLATION FOR MODS AND MODPACKS
With us, modding is made simple as you can install hundreds of mods in just a few clicks. We take the tedium out of sprucing up your game with all the latest mods and modpacks.