 Other
Minecraft Weekly Wrap Up - September 11th
Minecraft is constantly evolving with new content, new updates, and plenty more.
To keep up with all of the action, we break down all the biggest news of the week in our weekly wrap up.
Here's what you may have missed around Minecraft this week.
Minecraft Live Date Revealed
Minecraft Live is one of the biggest moments of the year for Minecraft, with last year's show revealing the massive Caves and Cliffs Update. And we now finally have the details for this year's event!
Mojang has to follow the announcement of Minecraft's biggest update ever, and fan's are expecting the world of the upcoming show. Whether it's another new update reveal (one to expect next year if so), a massive announcement around Minecraft Dungeons, or something else entirely - Mojang will be revealing something big come event day.
Minecraft Live 2021 will run on October 16th this year - and you don't want to miss it! It will be streamed on Minecraft.net as well as on the official Minecraft YouTube channel.
Minecraft Championship (MCC 17) Coming This Week
Minecraft Live news has certainly been the biggest thing around the game in recent days, but another big announcement wasn't far behind it - the details for the upcoming Minecraft Championship 17 competition.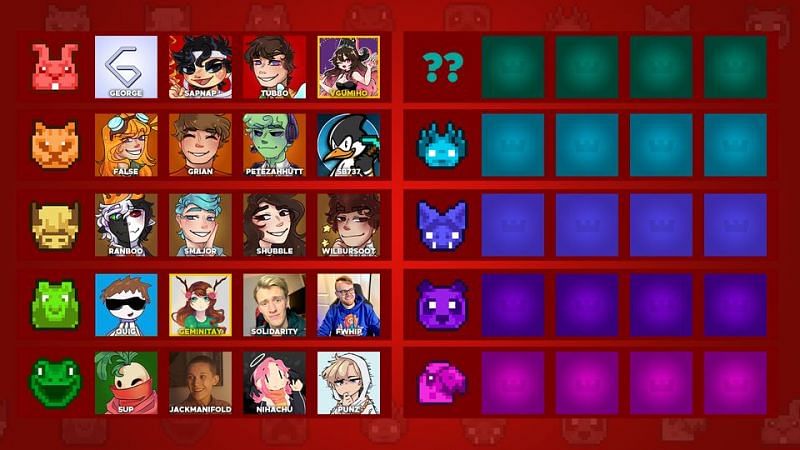 MCC 17 will take place later this week on Friday, September 18th, at 8pm BST (3pm EST).
DON'T MISS IT: Minecraft Dungeons is Coming to Steam
This competition will once again feature some of the biggest Minecraft content creators to battle it out for big money and prestige, showing off a diverse set of skills across many different challenges.
You can look through the full team rosters revealed so far below:
Green Geckos
5up
Jack Manifold
Nihachu
Punz
Lime Llamas
fWhip
GeiminiTay
Quig
SolidarityGaming
Orange Ocelots
Falsesymmetry
Grian
PeteZahHutt
Red Rabbits
GeorgeNotFound
Sapnap
Tubbo
vGumiho
Yellow Yaks
Shubble
Smajor
Ranboo
WilburSoot
---
Looking to create your own gaming server? It only takes a few minutes.
You Might Also Like
---
Join our Discord!
---
20,000+ Members & Growing!
Join our
DISCORD
Start your Game server
Looking to create your own gaming server? It only takes a few minutes.
What do you think?
0 Responses
It's Okay
Perfect
Loved it!