 News
Minecraft Weekly Wrap Up – MCC Season 3, Cherry Blossoms, & More
This week Minecraft was overflowing with exciting news, including new biomes, MCC announcements, and even Minecraft themed crocs too! So, today we wrap up all the details in a highlight reel from us to you.
MCC Season Three
https://twitter.com/MCChampionship_/status/1624438233043017736
Starting as soon as the season begins, our MCC coverage will return! This means
full team listings,
our often-inaccurate predictions, and recaps of the winning scores too. March can't come any quicker!
Minecraft Snapshot 23W07A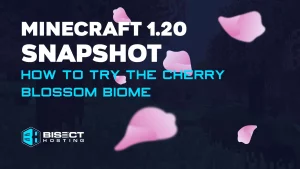 The final of Minecraft 1.20's features were announced just this week, including archeology, the sniffer, and cherry blossom biomes. Check out our
snapshot guide
on how you too can explore new pink pastures!
Minecraft Crocs
https://twitter.com/Minecraft/status/1626295410821148672
The details of Mojang's crocs partnership have been revealed! Fans will be able to buy a variety of Minecraft themed crocs, and for a limited time,
bedrock edition
players can claim a free pair of crocs in the dressing room.
What Is the Best Minecraft Permissions Plugin?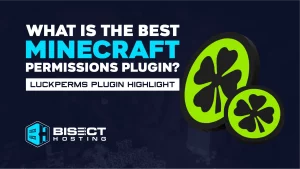 Our new spotlight series, where we provide a deep dive into various plugins, mods, and modpacks, is now underway! Join us in t
his week's edition
as we explore LuckPerms, the best permissions plugin Minecraft has to offer.
Improve Your Gaming Skills With One Life Saving Trick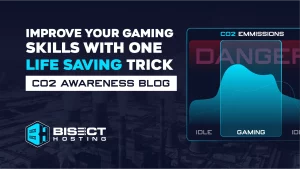 Finally, we released
one simple but life saving trick
that many gamers are unconsciously affected by. Even if health is not the focus, it can improve your gaming performance! We hope you will give it a try.
Minecraft Weekly Wrap Up – MCC Season 3, Cherry Blossoms, & More
With another week of exciting content behind us, we can't imagine what the future holds! Perhaps there is some secret Minecraft 1.20 content in store? Here is hoping we get a little more. Until Next Time, BisectHosting =)

---
Looking to create your own gaming server? It only takes a few minutes.
You Might Also Like
---
Join our Discord!
---
20,000+ Members & Growing!
Join our
DISCORD
Start your Game server
Looking to create your own gaming server? It only takes a few minutes.
What do you think?
0 Responses
It's Okay
Perfect
Loved it!