 Other
MCC All-Stars Announced – Date, All MCC Winners, & More
Minecraft Championships 18 just came to an exciting close and hype for MCC 19 was already growing. Little did fans expect this! Announced on Twitter, MCC All-Stars will be pitting all previous MCC winners against each other in a battle to be the ultimate Minecraft Champion.
Join us as we dive into the details, winners thus far, and our predictions for who will take home the biggest win yet!
MCC All-Stars Details & Date
Minecraft Championship brings together popular Minecraft content creators, places them in teams of four, and has them battle in a series of mini-games until one team remains. But can we expect this MCC to follow its standard ruleset? I can't help but feel an All-Star twist is in store!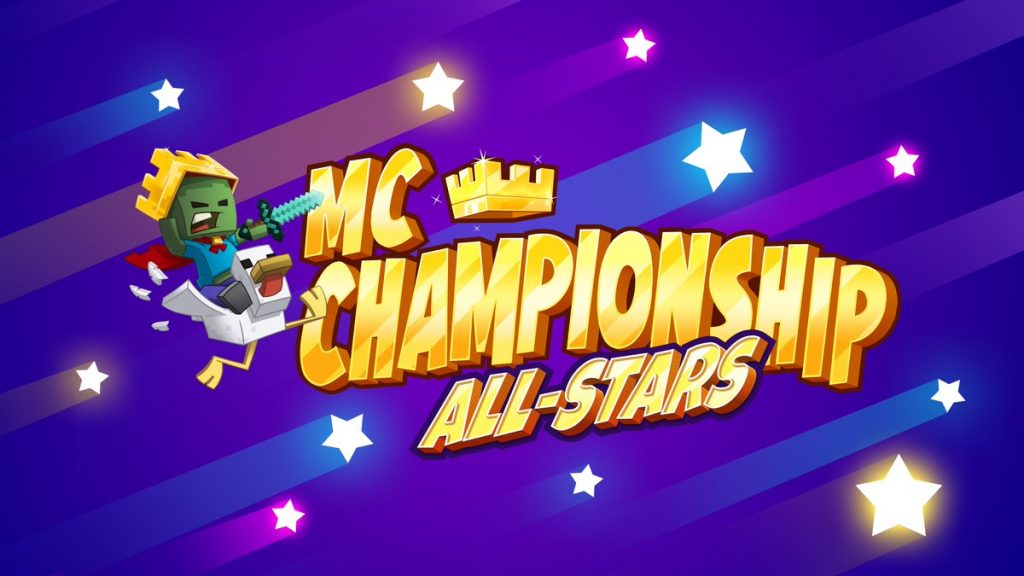 MCC All-Stars will air live November 13th, 2021, on the official Noxcrew channel. As soon as the teams are announced later this week, you will see them here first!
All Previous MCC Winners
We may not know the upcoming teams, but we do know the players they will be selected from! The winners of all previous MCCs, including the non-numbered championships, can be found below. Here is hoping the winners of Jingle Jam get to participate as well!
MCC 18: Mustard Mummies
@sylveemhm
@TubboLive
@sapnap
@Smajor1995
MCC Rising: Pink Parrots
@jojosoIos
@speedsilverr
@xnestorio
@BlushiMC
MCC 17: Orange Ocelots
@falsesymmetry
@GrianMC
@PeteZahHutt
@SB_737
MCC 16: Pink Parrots
@Dream
@F1NN5TER
@BadBoyHalo
@Seapeekay
MCC 15: Red Rabbits
@Dream
@Michaelmcchill
@Quackity
@sapnap
MCC Pride 2021: Aqua Axolotls
@IlluminaHD
@GizzyGazza
@KreekCraft
@Ryguyrocky
MCC 14: Aqua Axolotls (Tweet is correct!)
@wispexe
@Smajor1995
@HBomb94
@SolidarityCoUK
MCC 13: Teal Turkeys
@The_Eret
@IlluminaHD
@Krinios
@Punztw
MCC Jingle Jam: Simon's Angels
InTheLittleWood
Lewis Brindley
Simon Lane
SolidarityGaming
MCC 12: Green Guardians
@GeorgeNotFound
@Ph1LzA
@TapLHarV
@WilburSoot
MCC 11: Fuchsia Frankensteins
@Dream
@GeorgeNotFound
@sapnap
@KarlJacobs_
MCC 10: Orange Ocelots
@PeteZahHutt
@Smallishbeans
@falsesymmetry
@cubfan135
MCC 9: Blue Bats
@HBomb94
@froubery
@falsesymmetry
@renthedog
MCC 8: Pink Parrots
@DreamWasTaken
@Technothepig
@King_Burren
@Michaelmcchill
MCC 7: Green Guardians
@PeteZahHutt
@Failwhip
@The_Eret
@HBomb94
MCC 6: Blue Bats
@froubery
@FundyLive
@CptPuffy
@BitzelYT
MCC 5: Yellow Yaks
@Smajor1995
@shelbygraces
@realQuig
@Seapeekay
MCC 4: Purple Pandas
@WilburSoot
@Technothepig
@tommyinnit
@Ph1LzA
MCC 3: Orange Ocelots
Smajor1995
ShubbleYT
PeteZahHutt
Vikkstar123
MCC 2: Aqua Horses
@realQuig
@HBomb94
@Ryguyrocky
@MiniMukaYT
MCC 1: Purple Pandas
@Michaelmcchill
@KaraCorvus
@Krtzyy
@King_Burren
MCC All-Stars Predictions
The Noxcrew does their best to balance teams, but they have set themselves up for quite the challenge with this MCC being all winners!
Where Dream ends up is always a solid bet. He has four previous wins for a reason. But you can't underestimate Sapnap, George, Punz, Fruit, or Illumina, either.
Any of those six on the same team would be my personal guess! Not that it is much to go by considering our less then stellar track record.
However, one prediction I am absolutely sure of is this will be an MCC you do not want to miss.
Until next time,
BisectHosting =)
---
Looking to create your own gaming server? It only takes a few minutes.
You Might Also Like
---
Join our Discord!
---
20,000+ Members & Growing!
Join our
DISCORD
Start your Game server
Looking to create your own gaming server? It only takes a few minutes.
What do you think?
0 Responses
It's Okay
Perfect
Loved it!