SkyFactory 4 Server Hosting
SkyFactory 4 offers a modded Skyblock game aiming to create brand-new experiences with over 30 world types, a prestige system, and regular content updates. Experience full automation, tech, magic, and more!
ABOUT SkyFactory 4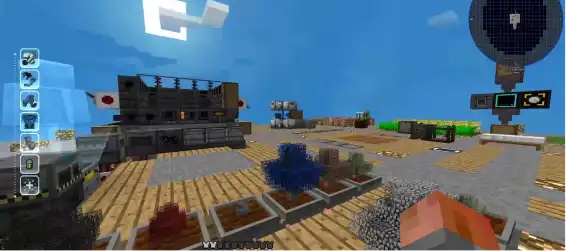 Never Lose Track With Advancements
Say goodbye to getting lost in the infinite void that is Minecraft, and let SkyFactory 4 be your guide. Its Advancements system lets you know what to do next, such as obtaining a Dirt Acorn or crafting Mulches.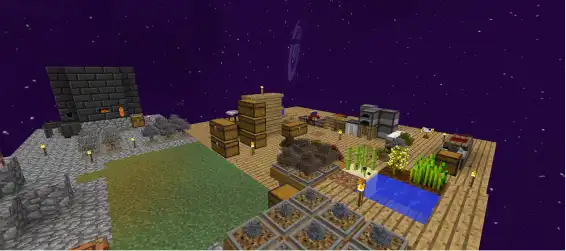 Choose Your Adventure From Over 30 World Types
Each world type in SkyFactory 4 puts players into unique environments complete with distinct challenges. Test your jumping skills in Lava Cake or explore the game in the dark with Are You Afraid of the Dark. The choice is yours!
How To Create A SkyFactory 4 Minecraft Server
Purchase A Server
Get started with a BisectHosting server. Using our Minecraft selector, we will automatically setup your server with SkyFactory 4 pre-installed.
Enjoy Your Server
It really is that easy! Ever want to change modpacks? Simply pick one from our Jar Menu with over 2500+ modpacks!
AUTOMATIC INSTALLATION FOR MODS AND MODPACKS
With us, modding is made simple as you can install hundreds of mods in just a few clicks. We take the tedium out of sprucing up your game with all the latest mods and modpacks.