Kimetsu no Yaiba Server Hosting
Based on the Demon Slayer anime and manga, the Kimetsu no Yaiba Minecraft modpack recreates the demon-slaying experience many fans know and love. Relive the experience as you battle demons with your own Nichirin Sword. Can you rid the world of the demon threat?
ABOUT Kimetsu no Yaiba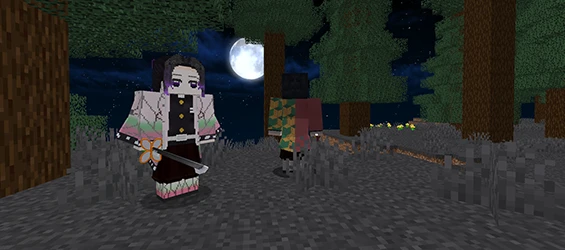 Faithful Recreations of Locations
Explore the world of the demon-infested Japan in this Kimetsu no Yaiba modpack. Find the spider demon Rui in Mount Nagatoro. But don't forget to find the ore needed to make a Nichirin Sword in Mount Yoko.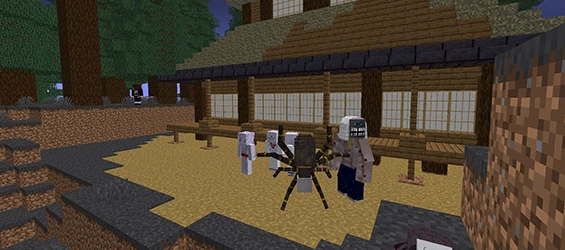 Wield Sword and Demon Arts
Unlike the original narrative, players can use both demon and demon-slaying techniques in this Kimetsu no Yaiba modpack. Choose to become a master of water-breathing techniques like Sakonju Urokodaki. You can also use demon arts like those wielded by Akaaza and Enmu to make your fighting style flexible.
How To Create A Kimetsu no Yaiba Minecraft Server
Purchase A Server
Get started with a BisectHosting server. Using our Minecraft selector, we will automatically setup your server with Kimetsu no Yaiba pre-installed.
Enjoy Your Server
It really is that easy! Ever want to change modpacks? Simply pick one from our Jar Menu with over 2500+ modpacks!
AUTOMATIC INSTALLATION FOR MODS AND MODPACKS
With us, modding is made simple as you can install hundreds of mods in just a few clicks. We take the tedium out of sprucing up your game with all the latest mods and modpacks.