InsaneCraft Server Hosting
Enter a Minecraft world where almost anything is possible with InsaneCraft. Spend hours customizing your character's appearance. Go on many adventures. Defeat monsters and bosses. The world is at your fingertips with this modpack.
ABOUT InsaneCraft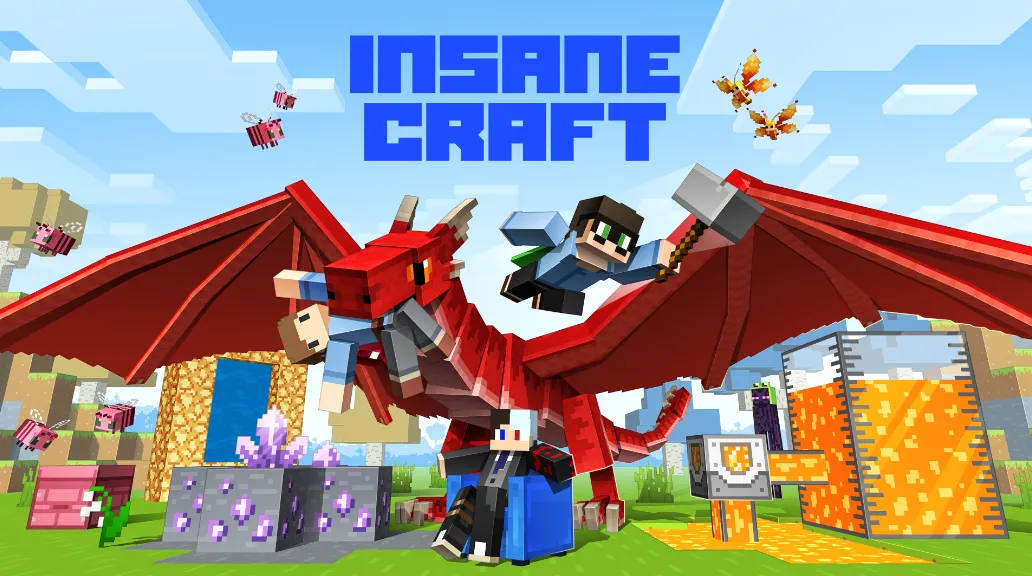 Play With Friends
InsaneCraft has single-player and multiplayer options. The latter is thanks to the Essential Mod by Spark Universe. With it, players can enjoy online co-op features, such as an in-game messenger that allows chatting across servers and worlds.
Over 200 Mods to Enjoy
Take advantage of many mods in one modpack for a customizable Minecraft experience. For instance, declutter your inventory with Akashic Tome. Alternatively, change recipes or add commands to InsaneCraft with CraftTweaker.
How To Create A InsaneCraft Minecraft Server
Purchase A Server
Get started with a BisectHosting server. Using our Minecraft selector, we will automatically setup your server with InsaneCraft pre-installed.
Enjoy Your Server
It really is that easy! Ever want to change modpacks? Simply pick one from our Jar Menu with over 2500+ modpacks!
AUTOMATIC INSTALLATION FOR MODS AND MODPACKS
With us, modding is made simple as you can install hundreds of mods in just a few clicks. We take the tedium out of sprucing up your game with all the latest mods and modpacks.