Fantasy Realm 1.16.5 Server Hosting
Fantasy Realm 1.16.5 brings various RPG elements into the Minecraft space. Enjoy meticulously developed features like fighting new bosses, completing unique quests, and more! Here, you can become the hero of your dreams or the villain of everyone's nightmares.
ABOUT Fantasy Realm 1.16.5
RPG Elements and More
Fantasy Realm 1.16.5 has various features to keep the avid RPG fan playing for hours. Enjoy over 100 biomes, more than 300 quests, 200 dungeons to conquer and explore, and new items to help you progress.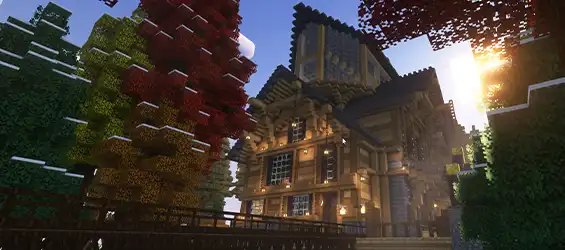 Choose Your Path
This RPG-focused Minecraft modpack has a non-linear approach to progression. Explore the vast map and stumble upon different locations. One minute, you're scaling a tall tower, and then you'll find yourself battling a Cyclops next.
How To Create A Fantasy Realm 1.16.5 Minecraft Server
Purchase A Server
Get started with a BisectHosting server. Using our Minecraft selector, we will automatically setup your server with Fantasy Realm 1.16.5 pre-installed.
Enjoy Your Server
It really is that easy! Ever want to change modpacks? Simply pick one from our Jar Menu with over 2500+ modpacks!
AUTOMATIC INSTALLATION FOR MODS AND MODPACKS
With us, modding is made simple as you can install hundreds of mods in just a few clicks. We take the tedium out of sprucing up your game with all the latest mods and modpacks.