Divine Journey 2 Server Hosting
Divine Journey 2 by AtricosHU follows a simple premise: discover the meaning of life! Worry not, for the answer is already in your inventory, and all that's needed is a key. Easy as can be… right? Enjoy thirty chapters and over 1600 quests on a journey that ends with the answer to everything. The only hint is that it is experienced best with BisectHosting. Your Divine Journey 2 server is only a few clicks away!
ABOUT Divine Journey 2
Tech and Magic Combined
Completing this Divine Journey requires mastery over all the world has to offer, including both technology and magic! Adventure into ruins lost to time for artifacts of the divine, take to the stars in a rocket made from science alone, and delve into the depths of magic while doing your best not to lose yourself to the unknown, all to unravel the world's greatest mystery sitting right in your inventory.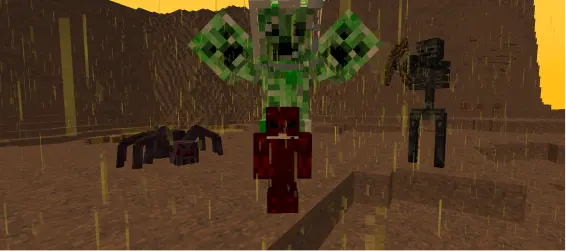 A Journey of Expert Difficulty
In Divine Journey 2, no mod is without purpose! It will take learning them all to see the modpack through to completion. However, it is there at the end atop your countless creations with the answer to everything that you will regret that there is not another 30 chapters of this challenging one-of-a-kind adventure.
How To Create A Divine Journey 2 Minecraft Server
Purchase A Server
Get started with a BisectHosting server. Using our Minecraft selector, we will automatically setup your server with Divine Journey 2 pre-installed.
Enjoy Your Server
It really is that easy! Ever want to change modpacks? Simply pick one from our Jar Menu with over 2500+ modpacks!
AUTOMATIC INSTALLATION FOR MODS AND MODPACKS
With us, modding is made simple as you can install hundreds of mods in just a few clicks. We take the tedium out of sprucing up your game with all the latest mods and modpacks.