Create Astral Server Hosting
Explore a lost civilization of an unknown moon in Create Astral. Experience fully customized encounters focused on creation and exploration. Progress through more than five chapters, complete with unique quests based on Create-themed processes.
ABOUT Create Astral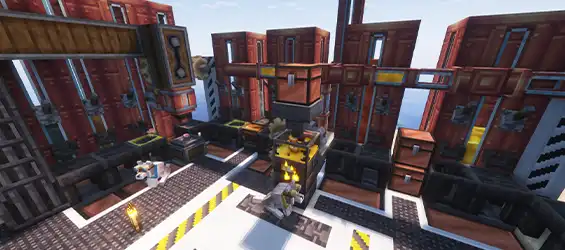 Efficiency and Aesthetic Appeal in One Modpack
Create Fabric is one of the core mods used in Create Astral, and it brings together an aesthetic appeal without compromising efficiency in built tech. Use other helpful mods to automate specific functions, such as sifting through resources.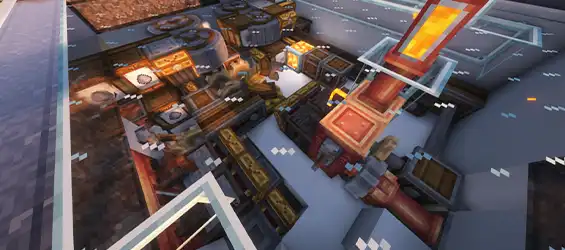 Use Space to Your Advantage
A new portal type called Shimmer is available from the get-go. Plus, create new items from moon rock located around the overworld. Discover and take advantage of space-themed technologies and industrialize the heavenly bodies.
How To Create A Create Astral Minecraft Server
Purchase A Server
Get started with a BisectHosting server. Using our Minecraft selector, we will automatically setup your server with Create Astral pre-installed.
Enjoy Your Server
It really is that easy! Ever want to change modpacks? Simply pick one from our Jar Menu with over 2500+ modpacks!
AUTOMATIC INSTALLATION FOR MODS AND MODPACKS
With us, modding is made simple as you can install hundreds of mods in just a few clicks. We take the tedium out of sprucing up your game with all the latest mods and modpacks.