Blightfall Server Hosting
Blightfall is a Hardcore modpack complete with a rich story and novel gameplay experience. Take advantage of various custom mods to help save a planet from a hazard known as the Taint. Explore a massive map and progress through the storyline containing over 200 quests. Can you save your world from being covered by the Taint?
ABOUT Blightfall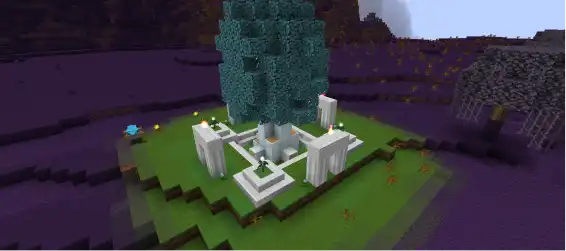 Immerse in a Deeply Rich Narrative
Dive deep into the rich lore of Blightfall. Start with what seems to be the perfect planet. However, things aren't as they appear as you explore the underground layers. Find the truth and find a way to save your world from extinction.
Riveting Features for Hours of Fun
Blightfall offers various features for any Minecraft player who's into survival, adventure, and exploration. For instance, use custom-built structures found across the 3.75-square-kilometer map.
How To Create A Blightfall Minecraft Server
Purchase A Server
Get started with a BisectHosting server. Using our Minecraft selector, we will automatically setup your server with Blightfall pre-installed.
Enjoy Your Server
It really is that easy! Ever want to change modpacks? Simply pick one from our Jar Menu with over 2500+ modpacks!
AUTOMATIC INSTALLATION FOR MODS AND MODPACKS
With us, modding is made simple as you can install hundreds of mods in just a few clicks. We take the tedium out of sprucing up your game with all the latest mods and modpacks.