All of Fabric 5 Server Hosting
All of Fabric 5 unleashes your creative mind with its plethora of features focusing on creativity and design. Use thousands of different blocks to create massive structures or change the lay of the land. It's time to elevate your Minecraft experience with this modpack.
ABOUT All of Fabric 5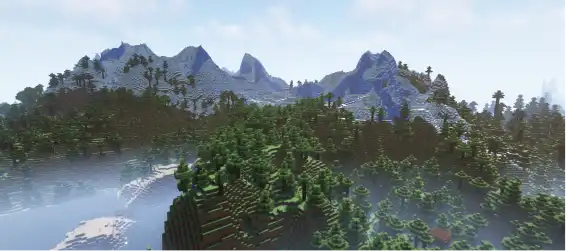 Build From Your Wildest Dreams
Imagine using the 1,000 blocks from Vanilla Minecraft. Then, add another thousand blocks, which you can use to your liking with All of Fabric 5. It's time to create the Minecraft creations from your wildest dreams!
Immersive Features and Optimized Gameplay
Get lost in the environment provided by the biomes in All of Fabric 5 with the different ambient sounds. Also, many storage and utility options are available for your items. Finally, fend off hostile mobs with unique magical abilities.
How To Create A All of Fabric 5 Minecraft Server
Purchase A Server
Get started with a BisectHosting server. Using our Minecraft selector, we will automatically setup your server with All of Fabric 5 pre-installed.
Enjoy Your Server
It really is that easy! Ever want to change modpacks? Simply pick one from our Jar Menu with over 2500+ modpacks!
AUTOMATIC INSTALLATION FOR MODS AND MODPACKS
With us, modding is made simple as you can install hundreds of mods in just a few clicks. We take the tedium out of sprucing up your game with all the latest mods and modpacks.