LUNAR CLIENT x BISECTHOSTING
Lunar is a best-in-class launcher, which is why we're excited to partner with them to provide gamers like you with an exceptional gaming experience. BisectHosting has the fastest support in the industry—with average wait times under 15 minutes—and the most reliable servers around. Together, we can set you up for a superior Minecraft adventure.
As a new customer, you can use code LUNAR to get 25% off your first month on any BisectHosting gaming server.
ENTER YOUR MINECRAFT USERNAME
We'll use this for your panel username.
WHY BISECTHOSTING?
Instant Setup
With BisectHosting, there's no delay! Jump right into the game after checkout.
24/7/365 SUPPORT
Reach out through tickets or live chat for help from our support team, day or night.
FREE DDOS SERVER PROTECTION
DDOS protection is included with all our servers, completely free of charge.
MOD SUPPORT
If the game can be modded, our servers support it! Experience modding made easy with our custom control panel, countless Knowledgebase guides, and a support team that's ready to assist should any troubles arise.
SOLID-STATE DRIVES
A high-quality server begins with high-quality hardware, which means SSD and NVMe storage. We use them across all our servers to cut down on I/O time and speed up loading, allowing for the best latency a server host can provide.
GLOBAL LOCATIONS
BisectHosting offers 20 locations across the globe, ensuring that your server is where you want to play. Picked the wrong location or want to try another? We can assist you with server moves through our ticket support no matter the hour.
FIRST-RATE SERVER HOSTING IS JUST AN ORDER AWAY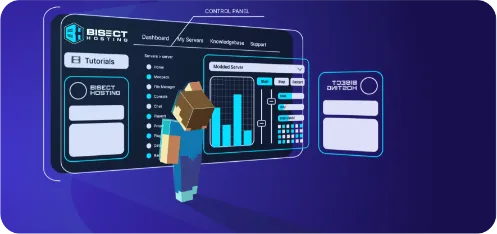 EASY TO USE CONTROL PANEL
Our control panel was made with both new users and veterans in mind. It's easy to use and has customization options for more experienced users, including free backups, automated updates, and full access to the server files entirely online.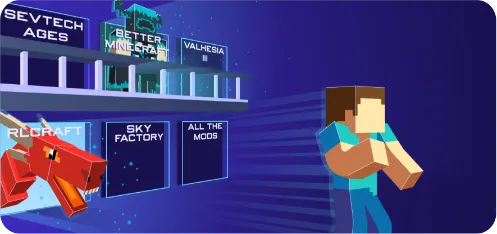 ONE-CLICK MODPACK INSTALLS
With Premium Minecraft plans, you can enjoy unlimited one-click modpack installs, right from our custom panel. Simply select the modpack, click install, and jump into the game!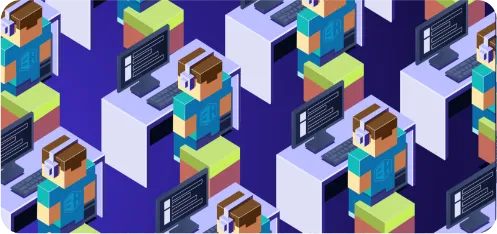 Our goal is to provide the best hosting in the industry—but don't take our word for it. Here are just three of the 7,000+ reviews on our Trustpilot page.
"Fast, reliable & great support!"
Very fast and reliable service for hosting a server! We played Enigmatica6 on 1.16.5 with 6GB of ram and it was perfectly smooth. I had the opportunity to chat with support at some point and they were very nice and helpful.
"Fast support. Great service."
The response came not even 10 minutes past when I placed the ticket and got the server working shortly after. Very helpful and a great deal.
"Bisecthosting; Smooth, stable and loyal."
The support team is incredibly helpful and kind, and quick to resolve issues when writing to them.
LET US PICK THE PERFECT PLAN FOR YOU
Choose your hosting