 Other
All MCC 34 Teams Announced – Full Roster, Predictions & More
MCC Live grows closer by the day, but let's not forget the MCC that's already on its way! Today, we explore all
MCC 34
teams, the exciting reunion taking place during the games, and what we expect awaits us this very exciting Saturday.
MCC 34 Details & Date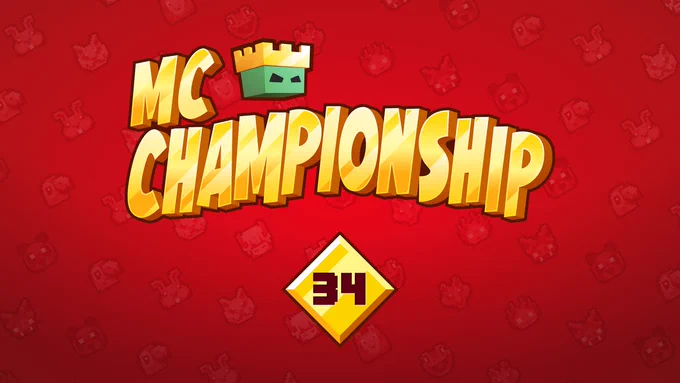 In a series of nine mini-games, streamers and
YouTubers
will be competing until only one team remains. MCC 34 will mark the 42nd overall MCC and 33rd canon MCC, but that's not all! This MCC welcomes a new player, returning friends, and a team that may conquer them all. Watch MCC 34 live September 16th, 2023, on the
official Noxcrew channel
at 3PM EST!
All MCC 34 Teams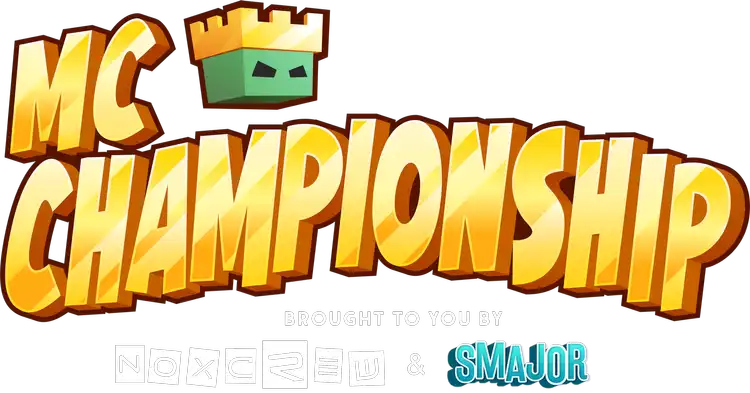 Ten teams
will be participating in MCC 34, including a new player! A big welcome to BajanCanadian and welcome back to JeromeASF, Vikkstar123, and PrestonPlayz!
Red Rabbits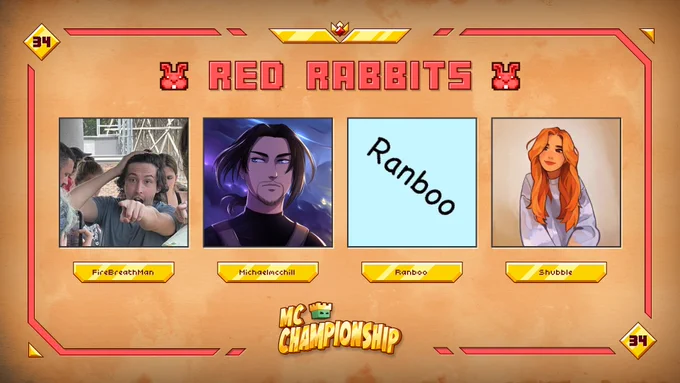 @FireBreathMan
@Michaelmcchill
@Ranboosaysstuff
@shelbygraces
Orange Ocelots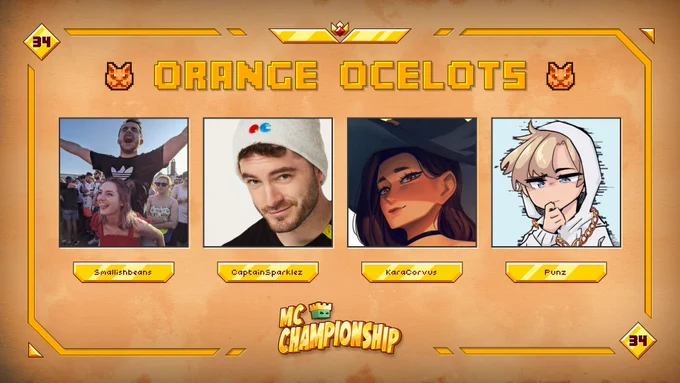 @Smallishbeans
@CaptainSparklez
@KaraCorvus
@Punztw
Yellow Yaks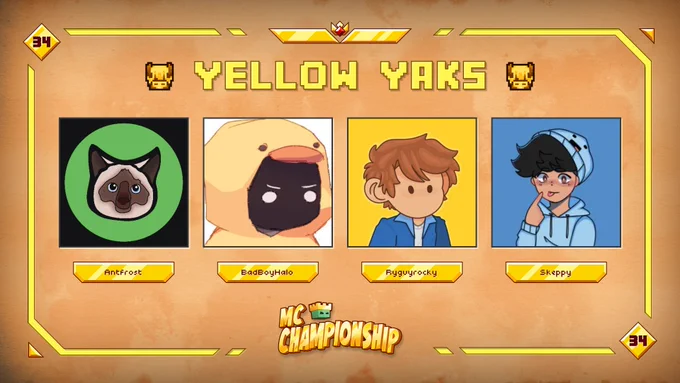 @Antfrost
@BadBoyHalo
@Ryguyrocky
@Skeppy
Lime Llamas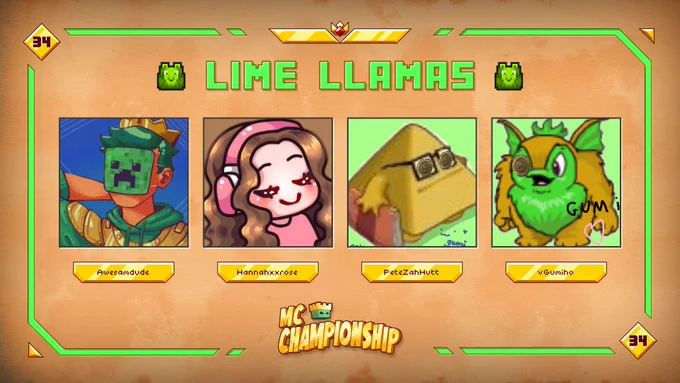 @theawesamdude
@hannahxxrose
@PeteZahHutt
@vGumiho
Green Geckos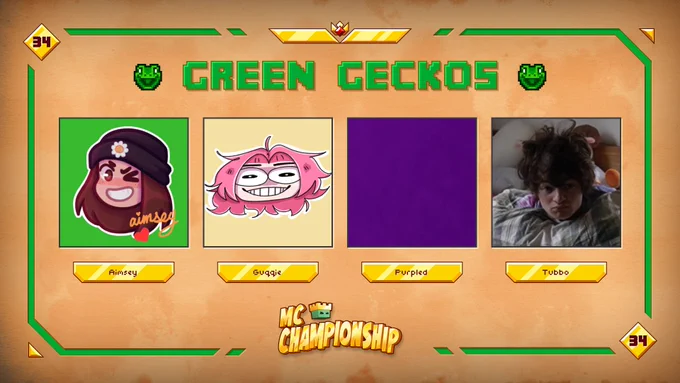 @aimseytv
@guqqie
@burpled
@TubboLive
Cyan Coyotes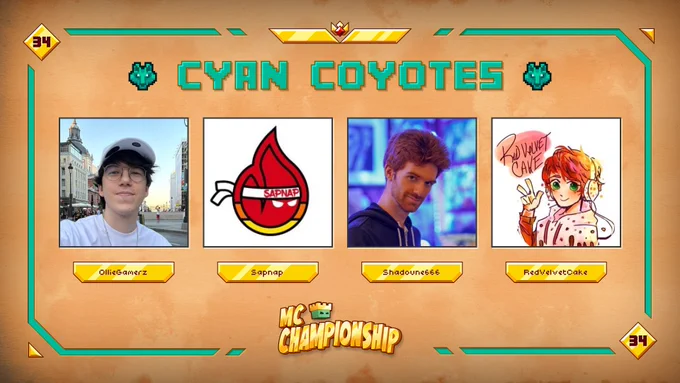 @OllieGamerz
@sapnap
@Shadoune666
@VelvetIsCake
Aqua Axolotls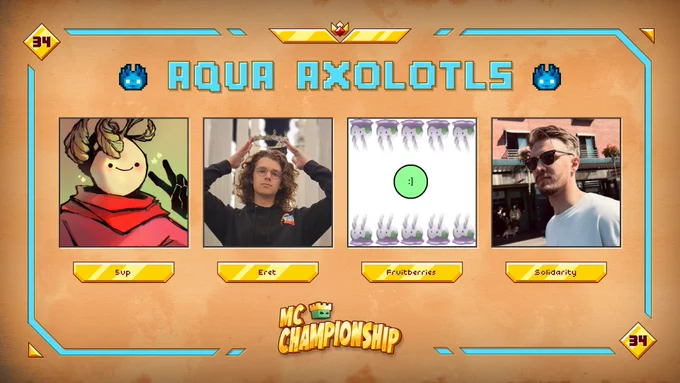 @5uppps
@Eret
@froubery
@SolidarityCoUK
Blue Bats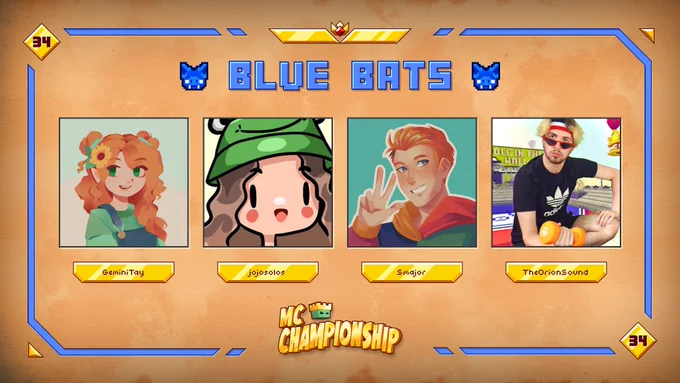 @GeminiTayMC
@jojosoIos
@Smajor1995
@TheOrionSound
Purple Pandas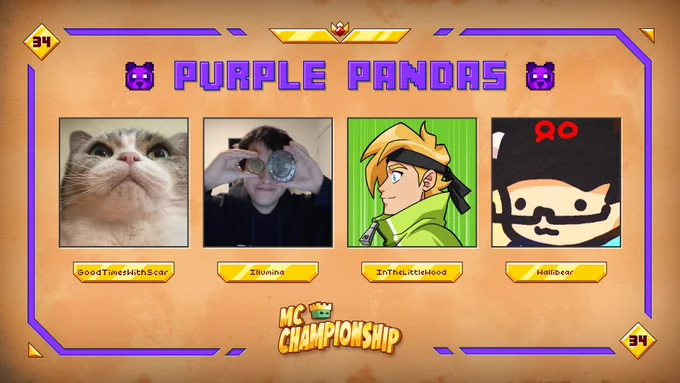 @GTWScar
@IlluminaHD
@InTheLittleWood
@Wallibear
Pink Parrots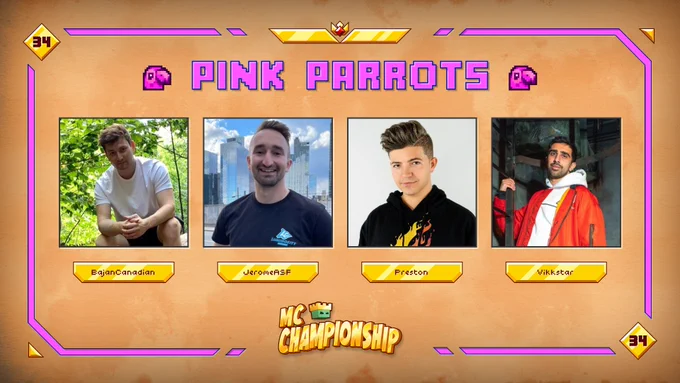 @Bajan_Canadian
@JeromeASF
@Preston
@Vikkstar123
Our Predictions
Regardless of the games, fans are excited to see BajanCanadian, JeromeASF, Vikkstar123, and PrestonPlayz reforming The Pack, if even for one game. Perhaps this means we will be seeing more of them together? One can
dream!
As for the games themselves, both SquidCraft champions are on the same team! Sapnap and OllieGamerz together will be hard to beat, but that is not to say one can underestimate the
other teams.
The Noxcrew does a great job of balancing. Who do you think will win? Until Next Time, BisectHosting =)
---
Looking to create your own gaming server? It only takes a few minutes.
You Might Also Like
---
Join our Discord!
---
20,000+ Members & Growing!
Join our
DISCORD
Start your Game server
Looking to create your own gaming server? It only takes a few minutes.
What do you think?
4 Responses
It's Okay
Perfect
Loved it!