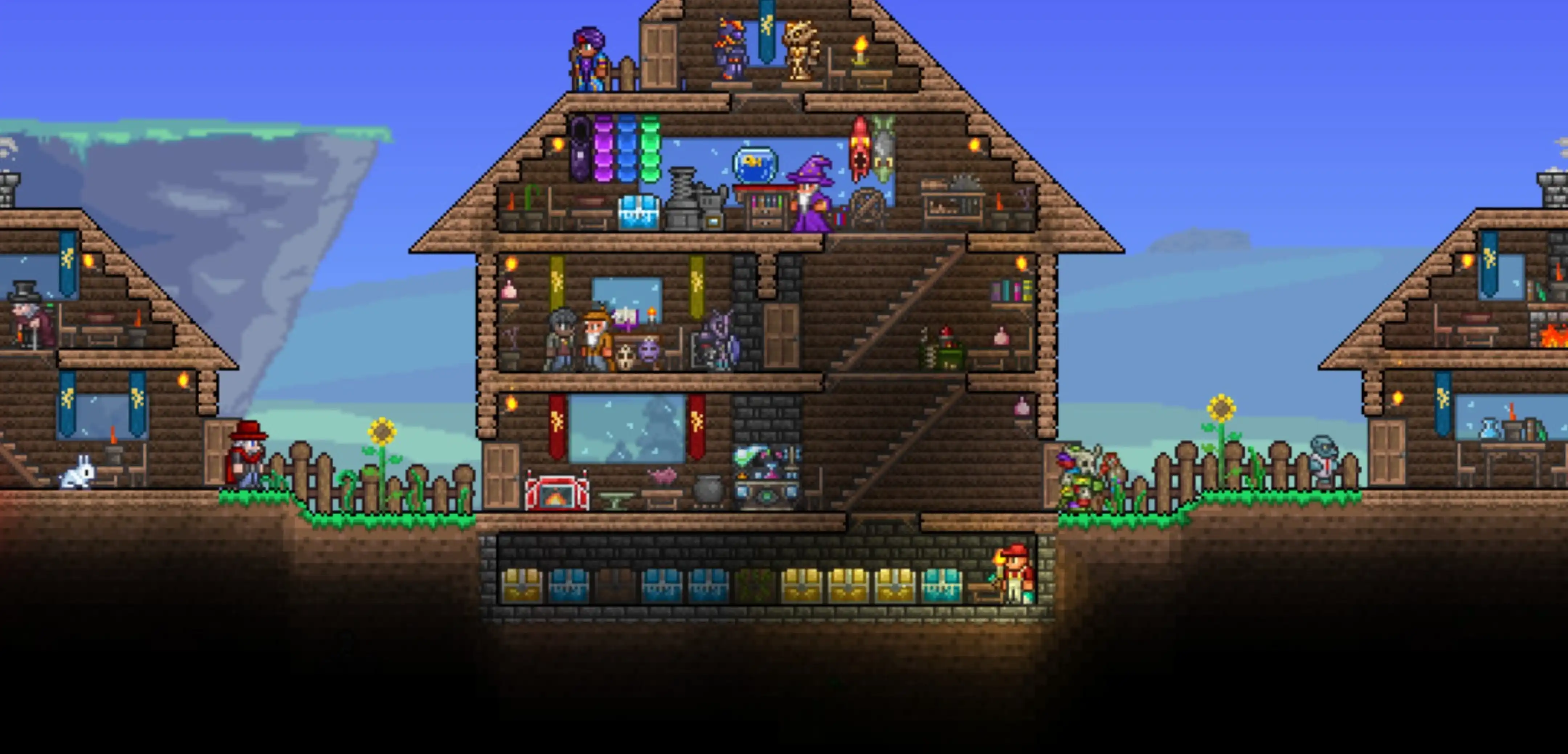 Terraria
Terraria 1.4.5 Update: Release Date Info, New Content, Patch Notes, & Latest News
Re-Logic, Terraria's developing studio, once said that the Journey's End update would be the game's last major patch. But it doesn't mean that the developers are done with the game, especially with Terraria 1.4.5 coming soon. So, here's the information we gathered about this next update.
Terraria 1.4.5 Patch Notes (All Revealed Features & Changes)
https://twitter.com/Terraria_Logic/status/1651674774702026756
The
announcement
for the Terraria patch 1.4.5 happened when details were published about the game's collaboration with the roguelike-Metroidvania game Dead Cells. Although the update is still small compared to other major patches, the developers will add new content and features to Terraria.
Dead Cells-Themed Items
Since a major part of patch 1.4.5 in Terraria is the Dead Cells collaboration, players can soon get their hands on items calling out to that game. Some of the Dead Cells-themed items players can expect to arrive in Terraria are the following:
A Beheaded outfit
Flasks similar to Item Frames
A Mushroom Boi minion
A new melee weapon called The Flint
Aside from the Flint, Terraria will also add new whips with this update. These whips include a Corruption-themed one called Soulscourge and a Crimson counterpart named Vasculash. The developers also announced other whips, but they don't have names at the time of writing. These unknown whips are the following:
A whip dropped by the Moon Lord
A white whip
A Stardust whip
Shimmer Water Gun
NPCs will soon have Shimmer forms. But instead of manually bringing them to a Shimmer pool, players can use the Shimmer Water Gun. At this point, we don't know if changing the
NPCs' appearances
will also alter their behaviors or the merchandise they sell. Also, we don't know if this
weapon
can damage enemies. Still, it's a fun gimmick to have in the game, and it can provide uniqueness to creative Terraria players who want to showcase their towns.
Banner and Trophy Sprite Makeover
Soon, the old banner and trophy designs will no longer exist in vanilla Terraria. The new sprites have better detail than their pre-1.4.5 counterparts. But it still seems that their acquisition requirements are still the same. For example, you must still kill 50 slimes to get the Slime banner.
Hints of Cross-Play
Re-Logic
mentioned
in a "State of the Game" announcement in January 2021 that Terraria may have cross-play soon. Although the recent State of the Game post didn't hint at this feature becoming live, many loyal fans of the game are still hoping it'll arrive sooner than later.
New Music Tracks
According to the Terraria's August 2023 State of the Game, the 1.4.5 update introduces new tracks from the game's favorite composer, Scott Lloyd Shelly. Although the exact number of audio files provided by the composer is still unknown at the time of writing, the developers are expecting at least five tracks to be added into the game. You can listen to one of the game's new tracks, which is the music that'll play during The Twins boss fight, by
clicking here
.
The Magic Yoyo Bag
Terraria yoyo enthusiasts, rejoice! A new supplementary item for yoyos will arrive with update 1.4.5. Information is reasonably scarce about this item at the time of writing. However, the developers teased this magic bag in the game's August 2023 State of the Game. The teaser shows a player using the bag, unlocking new skills for the equipped yoyo.
Other Hinted Content and Features
The developers only hinted at releasing the following items in social media posts. No official statements exist at the time of writing regarding these pieces of content:
A pufferfish enemy or critter
A new whip added to the Moon Lord's loot list
Interactive music blocks
A transforming mount resembling a velociraptor and a pterodactyl
Boulders that defy gravity
A new Hallow-themed furniture set
Paintings made by various community members
Aetherium Furniture set
Changes to the design of the sun and clouds
An item resembling an "Axe-arang" (a weapon combining an axe and a boomerang)
A new seed menu wherein players can mix-and-match world seeds
Additionally, Terraria 1.4.5 will include extra localization accessibility options, particularly for Japanese, Korean, and Traditional Chinese languages. Plus, players should expect lava to no longer destroy pumps.
Terraria 1.4.5 Release Date Window Revealed
While we still don't have an official release date for the Terraria 1.4.5 update, we do know that it will launch in 2023 courtesy of an
announcement
from developers Re-Logic via the game's Steam page. The last update for Terraria, patch 1.4.4, launched on September 28th, 2022. The previous update to that, patch 1.4.3, was launched on November 18th, 2021. With this pattern of late-year release dates for the last couple of major updates in Terraria, it's possible we see Terraria 1.4.5 released as early as August or as late as December.
How To Update Terraria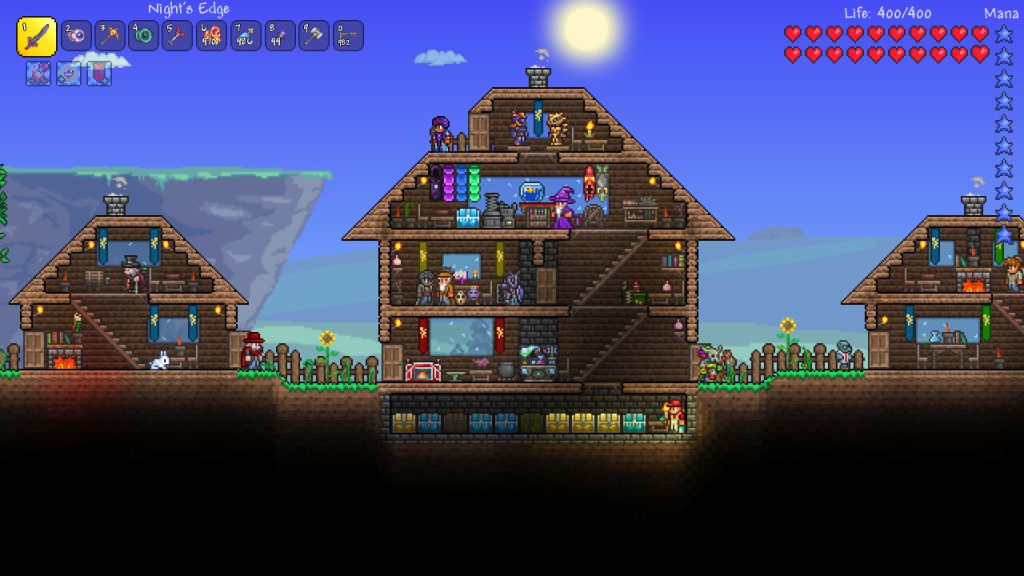 Generally, you only need to open your preferred game library, and the update should start as soon as it releases. But if that method doesn't work, you may need to manually update the game. Follow these steps to manually update Terraria for PC:
Navigate to your Steam library
Right-click on Terraria on the sidebar, and select Properties
Go to the Local Files tab
Click "Verify integrity of game cache"
Wait for the update to download and install
If manually updating your Terraria game doesn't work, you may need to uninstall it. Then, do a clean reinstall for the game. You can also follow our Terraria
update guide
if you're running a server for the game.
---
Looking to create your own gaming server? It only takes a few minutes.
You Might Also Like
---
Join our Discord!
---
20,000+ Members & Growing!
Join our
DISCORD
Start your Terraria server
Looking to create your own gaming server? It only takes a few minutes.
What do you think?
49 Responses
It's Okay
Perfect
Loved it!