---
How to manually install Forge 1.17+ on your server
1. Log in to your BisectHosting control panel.

2. Download the Forge installer here.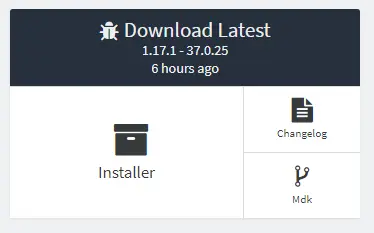 3. Move the installer file to an empty folder.




4. Double-click the installer file to launch.

5. When the launcher window appears, select Install server.




6. Change the target directory to the empty folder you created in step 3.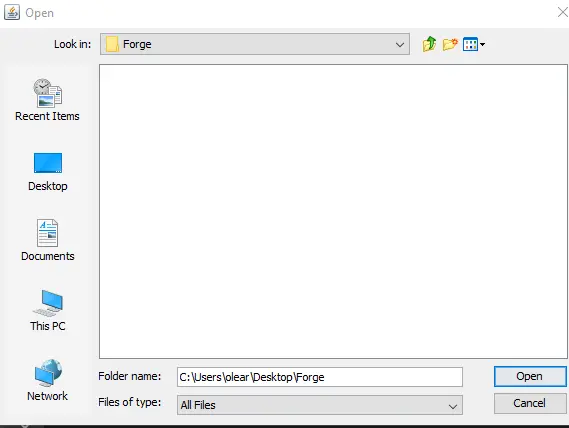 7. Click OK to begin populating the folder with server files.




8. Stop your server.




9. On the File Manager, click Upload.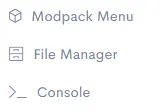 10. Drag and drop all the files created by the installer into the dropbox. (These will be in the target folder you specified in step 6.)




11. On the Home page, click Open Jar Menu.




12. Under Custom, select Custom Forge 1.17+.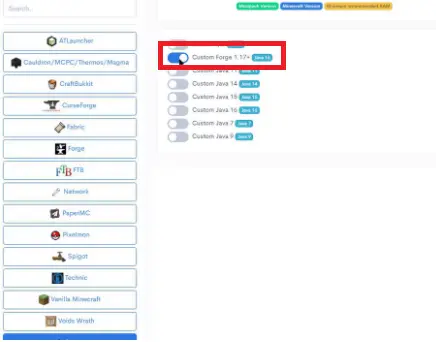 13. Click Save, then Start your server.